It seems like all too often, the male gender seems to get all the glory as the focal points in many mainstream competitive sports.  Don't get me wrong, I dig a good college football game, and pizza and beer go really well with a Pay-Per-View MMA fight; I'm just saying that sometimes us ladies don't get enough credit for showing some fierce badassery, as a good friend would call it. No offense, fellas – you do good work – but for the sake of this article, we're putting the ladies on a pedestal.  
I had an amazing opportunity to interview someone that not only holds some pretty impressive national and international titles in the sport of competitive karate, but she also runs a successful karate dojo that has produced champions at the PanAM Games, as well as international competitions across the globe. She's proudly tatted, with ink that represents a life that is focused on helping young and old competitors alike gain self-confidence, discipline, determination, and humility. Sensei Sheri is truly a woman that kicks ass!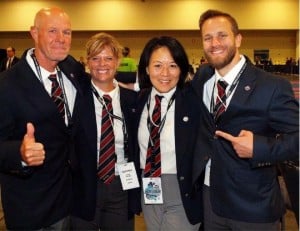 When did you get your start in karate?
I started practicing Isshinryu Karate in 1982.  I was 4 years old.
You earned some pretty incredible titles in your teens, 20's, and 30's.  What were those titles?
I was in my teens when I earned my first major title.  In 1993, I competed on the U.S Fighting Team that defeated England.  We were pretty excited about that – it was a huge win!  In 1997, I took 3rd Place in the Isshinryu World Championships in Kata. In 2000, I won the GOLD medal at the AAU National Karate Championship, and then in 2001, I won the GOLD medal in fighting at the National Championships in New Orleans.  This was a huge victory for me, because the win in 2001 marked the second year in a row that I held the title of National Champion in the Women's Lightweight Division!
After winning my first national championship, I was pretty excited to be chosen for the U.S Team to compete in the World Championships in Scotland. Being chosen for this spot on the team felt amazing because only the top five (5) women and top nine (9) men from across the United States were chosen to compete. These were incredible honors for me and made all the work and training pay off big time.
Many of our readers, customers, and members of our Freshtrends' community are pierced and fierce. For anyone interested in pursuing competitive karate, are there any rules regarding piercings?
Because karate is a competitive sport that involves sparring, or fighting, a general rule of thumb is to have all piercings removed during workouts, training, and competition. Taking a hit or kick to the face or body is rough enough; any type of body piercing or jewelry could compound those blows and/or injuries. However, while teaching our younger, non-competitive kids and adults one of our sensei's wears her nose ring without any problem.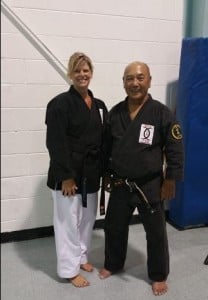 There was a study that FOX News published about the number of women choosing to get tattoos more than doubling over the past few years.  Freshtrends is a community that embraces how piercings and tattoos offer an outlet to display our individuality, self-confidence, as well as our ability to represent important things in our lives. As a female, inked karate master, what does your ink mean to you?
Since Isshinryu Karate has been a part of my life for over 3 decades and part of my family for another 5 decades, with my parents being national and world title holding karate competitors, too, my favorite tattoo is a Japanese symbol that most represents my life, and the guiding force that karate has been in shaping the woman, mother, wife, and sensei that I am, today.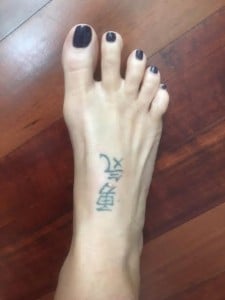 Kanji is a type of Japanese writing using symbols as words.  My kanji is courage. There have been some really challenging obstacles and situations in my life that have been incredibly tough to overcome. Karate has provided me a constant balance and refuge; it has given me the courage to prevail.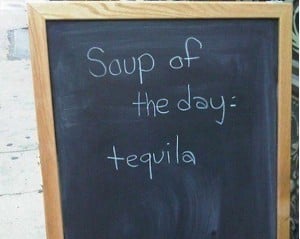 I notice that you chose the top of your foot for this tattoo. That spot hurts like hell! Why did you choose that spot, and on my tried and true shot-of-tequila scale, what would you rate the pain of that tattoo for any of our Freshtrends' community members that are thinking about getting a foot tattoo?
LOL. I chose my foot so it could be seen while I teach and train, since I am always barefoot at work.  I also chose that spot on my foot because that's my kicking leg. Did it hurt? Well, not as bad as childbirth, but it definitely wasn't comfortable. I would rate it a 5 out of 10 on the shot-of-tequila scale.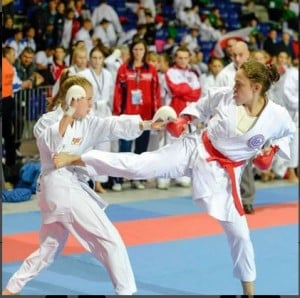 Are you pierced?
No, but I've always really wanted a little diamond stud piercing in my nose, or maybe a huge, gold, bull-style ring (laughs)!  I have been competing for so long that I've never been able to get it pierced since it's not allowed in the tatami, or ring. One day.
Our Freshtrends community is comprised of people from all walks of life, all different types of ethnic backgrounds, and all types of socio-economic statuses – a lot like sports competitors.  However, we're tied together by a commonality that we all dig ink and/or piercings!  Do you think that having a tattoo empowers people?
I don't necessarily think that having a tattoo empowers people – I think tattoos can represent personal strength and that empowers people. I've never really focused on the challenges people face; it's how they overcome those challenges for the better that defines a person. I think if you just work hard and try not to make excuses, you will get to where you want to go. If a tattoo can remind you to work harder, motivate you, or inspire you – then let whatever that permanent picture represents empower you.
Running two successful karate dojos, training students to compete and place in national and world events, being named the 2005 Sensei of the Year by the U.I.K.A, and currently the AAU Florida Head Referee, Sensei Sheri is a woman that showcases courage in both ink, as well as character. She is working to empower students, both young and old, to be fierce, to be bold, and to be courageous.
Kicking competition with her inked foot as the lead, Sensei Sheri is someone that embraces individuality, inner strength, and the motivation to overcome life's crash course of obstacles to showcase that women can kick ass in competitive sports, and in life!
Be Bold. Be Fierce. Be Fresh. Be You.