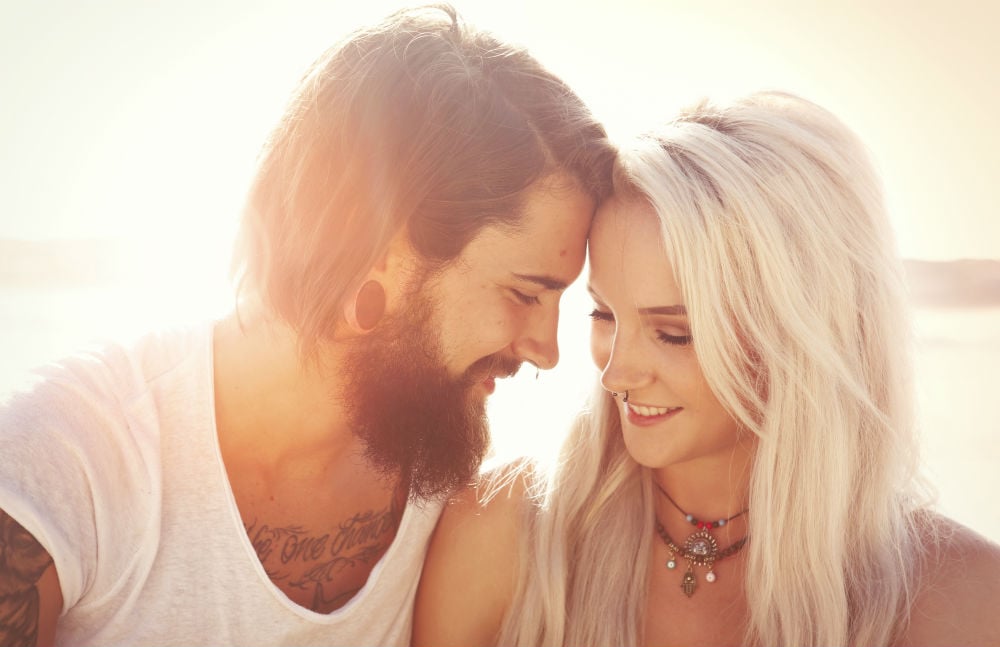 Oh, swoon. Valentine's Day is fast approaching, and though this holiday may be cliche and over commercialized, let's not all pretend we don't like sex and jewelry. Oh, and chocolate. Probably in that order.
Every year I struggle with the idea that society is telling me I have to buy something for the main I love on a certain day, because that's what everyone does, but then I remember that most of the time, I'm just not as thoughtful as I'd like to be the rest of the year. Ditch the cynicism and join the fun – it's a much more satisfying feeling.
If you have a tattooed or pierced lover in your life this year, nothing is as intimate and personable as sexy body jewelry. If there's one thing most people have a hard time buying for themselves, it's jewelry, so rest assured that this is something they're going to love.
Belly button rings are so sexy. Maybe it's just the implication of greater things that happen below the ring, but to me, this is a beautiful gift to give a girl in your life with a belly button piercing. It's white gold and opal, and just completely stunning – nobody is going to scoff at opening this on Valentine's Day.
Shop our full selection of gold body jewelry here.
Want something a little wilder? Pick something that you can enjoy together – vibrating tongue rings are the gifts that give back. These are available in metallic finishes, but I dig the koosh effect. Bonus – these glow in the dark.
Browse our full selection of tongue rings – vibrating and standard – here.
The classic Valentine's Day look never gets old, and the new pierced twist on the old favorites almost has a pinup like quality to it. I love this cupid's arrow heart industrial barbell. Gift this little beauty with a box of chocolates and a bottle of bubbly, and you have a night so deliciously cheesy, you won't even have to break out the rose petals.
Check out more industrial barbells here.
If you're not the overly romantic type, then you're probably like my husband – skip the fanfare and just get right to what they love. Natural wood, stone, and bone plugs are beautiful and look great on both guys and gals. These snake ones are particularly badass, but we have SO many natural plugs in a wide variety of sizes and styles.
Shop all plugs and tunnels jewelry here.
Nothing says 'I know you from top to bottom' quite like a nipple ring. There are so many ornate styles to choose from, and lots of masculine, sexy designs for the man in your life as well.
Shop our full selection of nipple rings here.
Looking for a less obvious symbol of your love? I really dig this infinity symbol barbell, and I'm sure your girl will too.
Hungry for more? Shop more infinity symbol jewelry here.
Got a lover with some kinky piercings? We'll show you how to shop for them in this post on The Kinkiest Piercings for Any Body.
What about you guys – how do you make Valentine's Day different? What are some sexy, unique ways you celebrate?