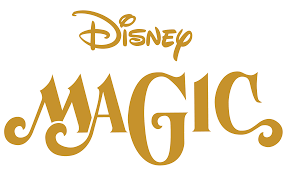 I am a self-declared Disney fanatic. That is no hidden secret of mine. Being a Florida native, I am quite sure that the water supply is sprinkled with pixie dust and a spoonful of sugar in all areas surrounding the 407-area code, and I'm pretty sure that intense subliminal messages are being played on each of the major TV networks that I view. However, this Disney obsession is not just contained to the areas exhibiting high levels of magic water. Disney is a powerhouse; people are in love with a high-pitched, topless mouse with giant shoes, and every character that has been associated with its brand.
It comes as no real surprise to me that a growing trend in the makeup tutorial world of YouTube, every social media outlet, and most every fashion-related publication on this planet is how to master the perfect Disney princess look.
Thanks to Halloween, ComicCon, anything/everything cosplay related, as well as continuous endorsements from YouTube makeup tutorial superstars – wearing these looks on a daily basis is not considered peculiar, and dare I say it, has become quite fashion forward.
Let's start with the royals.
Beauty and the Beast – Belle
Here's where the makeup magic has really overtaken the fashion world. Turns out, instead of there being a look for every occasion, there is actually a Disney princess for every occasion – at least in terms of nailing the perfect makeup for any situation or event.
Interested in being the Belle of the ball? Check out this inspired makeup look of Belle from Beauty of the Beast…just with a bit of a pinup girl twist:
This look is pretty glam – don't forget to accessorize with all things sparkly and gold.
Frozen – Elsa
Few Disney Princesses quite capture the unique look of this ice queen. Frozen's Elsa is a fun look to mimic, with her intense eyeliner and expressive eyebrows against a backdrop of icy cool blonde hair. Check out this YouTube makeup tutorial to do your makeup like Elsa – this chick nails it!

Mulan
Let's be honest here – Mulan never needed makeup, unless it was to sneak into the emperor's palace with her warrior buddies and raise some hell. This woman warrior is far too cool to reduce to a YouTube makeup tutorial, but nonetheless, it's a fun style to emulate, since most of us are pretty hopeless with a sword. This Mulan makeup tutorial on YouTube captures one her girlier appearances in the film – Mulan, the princess bride.

The Little Mermaid – Ariel
Wanna bring a little bit of under the sea to your above the ground look? Ariel makeup tutorials abound, and the look is stunning. Check out this everyday princess look that allows you to be a walking, talking, glamorous, land-dwelling mermaid:
I'd recommend that you bring some nautical to this sweet and salty look. Nautical body jewelry , tousled waves, and two left feet are all you need to complete your Ariel look.
Pocahontas
Let's get back to nature and embrace our colors of the wind makeup look with the ever-gorgeous Pocahontas. Sure, you may not have a bunch of woodland creatures that hang with you as you apply this look, but that doesn't mean that you can't look A.M.A.Z.I.N.G and bring a little natural glam to your world! Check out this look that will catapult your natural aura to that of an incredibly beautiful Native American princess:
You'll definitely want to pair some tribal, natural jewelry pieces to this look. Check out some of these bone, wood, and stone pieces that will bring your Pocahontas makeup look home:
Aladdin – Jasmine
Interested in adding a little mystery to your Arabian night? Aladdin's Jasmine has become the star of many a YouTube craze, and Jasmine makeup tutorials are the latest crazy in capturing the look of this beautiful Arabian princess.

This look definitely needs some fabulously large, gold pieces that showcase those big, doe eyes that you just created! Check out some of these pieces that Ali Baba and his forty thieves would fawn over:
Had enough of the do-gooder, uber-glam Disney princesses? Fair enough. Let's move into the darker and more sinister looks to add to your everyday.
Bad to the Bone
Maleficent
Why not begin the bad girls club makeup trends with the queen of darkness, herself – Maleficent. Her horned headpiece still scares the snot out of me, however, her makeup is 100% envy-inducing! Watch this video to get the Maleficent makeup tutorial:

Miss Maleficent is quite the high-end gal. If you're bringing this dark look to your day, make sure to pair with some incredible gemstones from our Freshtrends' collection:
The Little Mermaid – Ursula
Sure, this next Disney villain has tentacles and digs the crime of grand theft and voice distortion, but that doesn't mean that she isn't wildly glamorous! Watch this Ursula makeup tutorial to become your inner sea witch.
This undersea diva is all about the glam, so it's best to pair this look with some bright, fun pieces, like what you might score in a sunken treasure chest. Lots of gold, big gems, and shameless gilding of the lily.
101 Dalmations – Cruella De Vil
Are you more of a cat person? Not a fan of the dalmatians? Then, you absolutely must score this truly devilish and delightful look, inspired by the one and only Cruella De Vil. Don't act like you're not curious – watch the Cruella de Vil makeup tutorial below:

Cruella commands a more timeless, 1920s-inspired look, so the best pieces are those that are simple, classic, high-fashion, and above all devilishly gorgeous:
Non-Animated Disney Character Makeup Tutorials
The characters from Disney's Avatar are so visually striking, it only makes sense that someone would come up with a full video to capture the look of blue badass Neytiri. Watch this Neytiri makeup tutorial, and spend a day in the bare feet of one of Pandora's most beautiful:

To best match the mystical blue tone and your interactive tale, some of the best pieces to pair with this look would be tribal, natural, and amazing to the touch. Check out some of these incredible otherworldly handcrafted pieces:
Pirates of the Carribean – Captain Jack Sparrow
Do you need the perfect look to plunder a village – maybe a look that can conceal the fact that you haven't bathed in days and have been living off of rum and crackers? That's right, there's even a makeup tutorial for the roguishly handsome and perpetually drunk Captain Jack Sparrow.

Some great jewelry pieces to fit this look? Well, how about one of everything! You're a pirate – jam as many pieces of jewelry on your person as physically possible! This pirates booty is perfect to mix and match for that renegade gypsy look.
No matter what look you're tracking, whether it be magically inspired by the mouse himself or just something that makes you feel fresh, bold, and fabulous – go big or go home. Bring the look together with the jewelry to complete your new persona, and be a princess or a villain for a day.