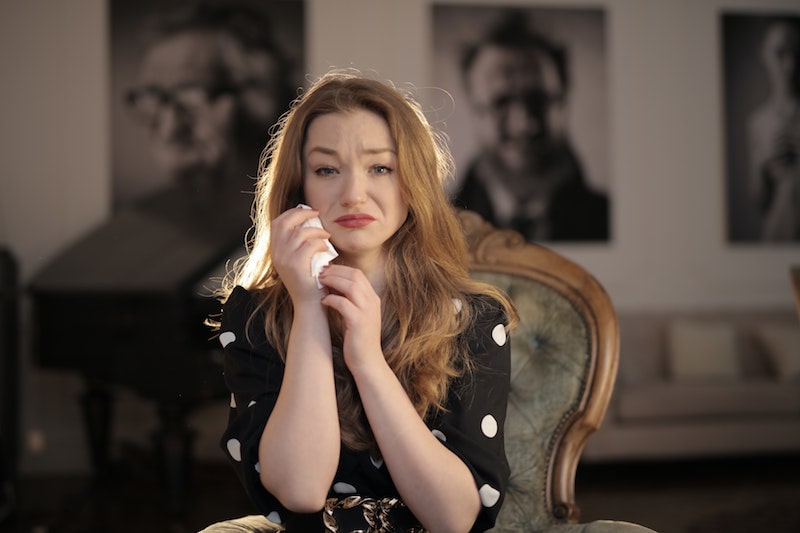 It's happened to all of us. We've tightened the jewelry too much, we've bent our seamless ring one too many times, we snag a piece of jewelry on something, and the gemstone falls out. Now what?

If you haven't spent too much on your jewelry, then this usually isn't a big deal; you'll probably just cut your losses and buy a new piece of body jewelry.

But, when you've invested in a high-quality piece of jewelry, you need to know how to fix your broken item.

Although we love gold, it's an incredibly malleable metal. One of the reasons why we work with 14k gold is because it contains metals that make it stronger than 18k gold, but you still need to treat your 14k gold body jewelry well in order for it to last forever. If your jewelry snags too often or you tighten your barbells too much, the metal will wear. 

The good news is that your jewelry can be repaired. Here are some common ways body jewelry can break, how to avoid them, and how to get them fixed.
(Psst, we can fix, clean, and polish your jewelry for a fee. If your jewelry is loose or broken, email support@freshtrends.com, and we'll see what we can do!)
The balls on your barbells no longer tighten
It's a common issue: the bead ends on your barbells (whether straight, circular, curved, or belly rings) don't ever seem to get tight enough. They might feel secure at first, but quickly, you notice that they loosen as you move around.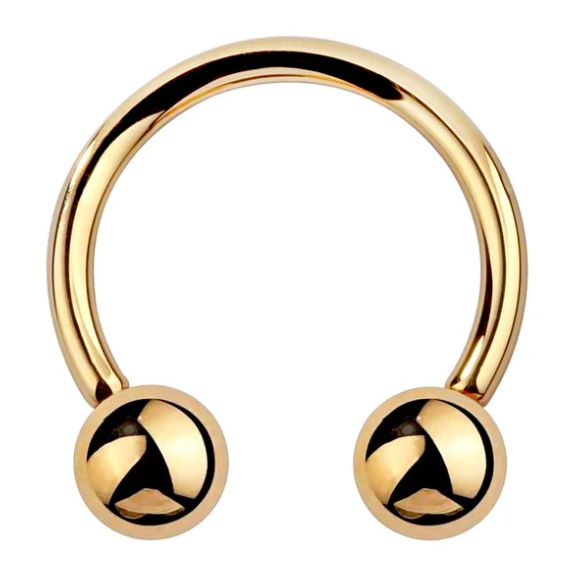 If the balls loosen on your circular barbells, it's probably because the threading is stripped.
More often than not, this is because you've stripped the threading after tightening the balls too much. This can happen in any jewelry, but since gold is so malleable, you need to be extra careful not to tighten your high-quality jewelry too much.

If you have stripped the threading on your internally threaded jewelry, you can try buying a replacement ball to see if that helps. If not, then you'll need to get the entire piece repaired, since you'll need to fix the threading on the inside of the barbell.
Your seamless ring is bent out of shape
Seamless rings are fantastic because they offer a subtle look in a variety of piercings. This look is achieved because they only have one tiny seam that allows you to insert the jewelry. This seam also makes this jewelry type a little difficult to deal with.

In order to avoid damaging your seamless ring, you must know the proper way to open it. You should never pull the ends straight apart from each other. Instead, gently pull one end toward you and push the other one away. This technique prolongs the life of your seamless ring and prevents a misshapen look.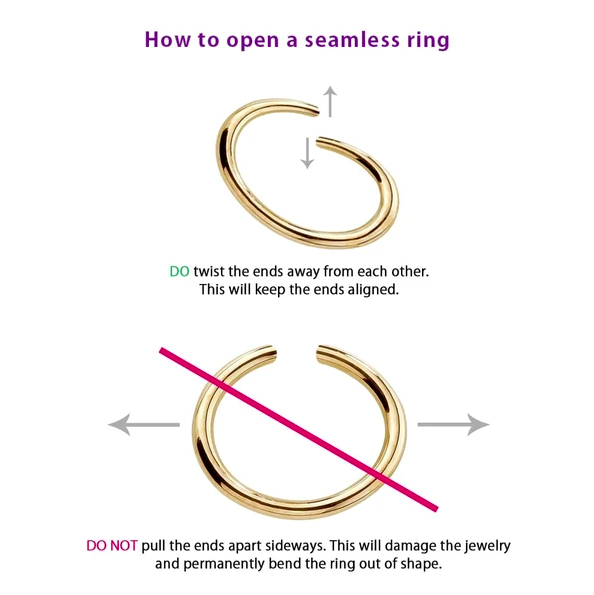 If you're not fully comfortable with changing your seamless ring, you can always visit a piercing professional to do it for you. Or, choose other seamless hoop options, like hinged or segment rings, that are a little easier to change on your own.

If your seamless ring does become bent out of shape, it may be possible to get it repaired, but depending on how badly it's damaged, you might have to purchase a new one instead.
You lost a gemstone from your body jewelry
If you've invested in a high-quality piece of jewelry, the gemstones should be set pretty well. However, certain setting types, like prong settings, can snag on articles of clothing, which might bend the prong out of shape. If this happens, you run the risk of losing your gemstones.

To avoid this unfortunate occurrence, simply take care when you wear your jewelry to avoid snagging, make sure that you check your jewelry every once in a while to make sure that none of your gemstones are loose, and refrain from sleeping on more delicate jewelry. If your jewelry dangles or has larger gemstones, you probably shouldn't wear it while participating in active hobbies like extreme sports, exercising, or outdoor activities.

If you do lose a gemstone, it's usually pretty simple to set a new one. However, depending on the type of gemstone that you lost and the intricacy of the jewelry, it could be an expensive fix, so you should do your best to avoid losing your gemstones.
You lost other jewelry pieces
Even in the best of circumstances, it's easy to lose ball ends, backings, and other jewelry pieces as you go about your day. You should do your best to keep an eye on your jewelry and check every once in a while to make sure that everything is in place, but it's easy to forget.

If you do lose a jewelry piece, there are always replacements available. If you're one who often loses pieces of your jewelry, it's a good idea to have a few extras on hand so that you don't accidentally lose your entire body jewelry piece.

Breaking jewelry isn't the end of the world, but it could be expensive to fix; be sure to keep an eye on your jewelry and protect it for its entire life.