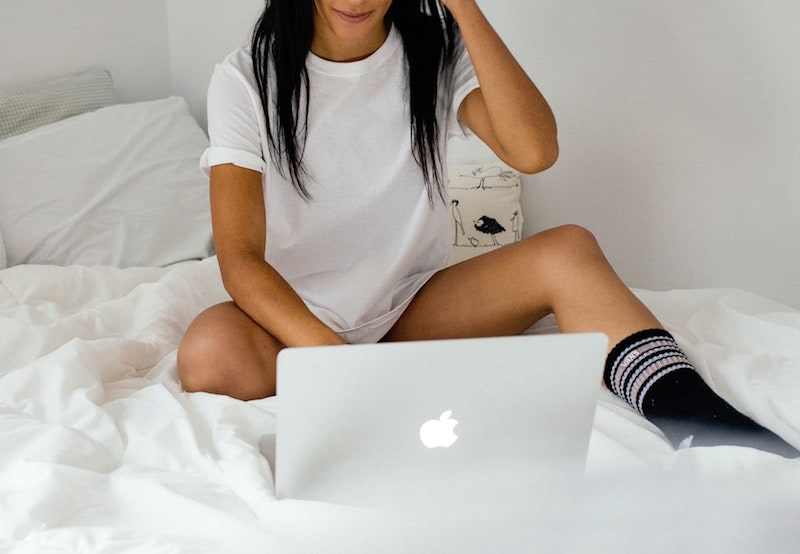 "When in doubt, ask your piercer."

When it comes to all things piercings, this seems to be the mantra. Of course, it's not wrong; you should always consult a professional when making decisions about your body.

However, your piercer won't be at your side when you start to shop for body jewelry online. This can cause apprehension when you're trying to make decisions about your online body jewelry purchase, especially if you're buying something higher end, like you would here at FreshTrends.

Confidently shopping online for body jewelry is a matter of properly educating yourself. Here are the things that you need to know about your piercings so that you can choose the right body jewelry, even online.
Know the gauge that you need for your piercing
The gauge—the thickness of the bar or prong of your body jewelry—is important for two main reasons.

A gauge that's too small can cause issues like jewelry rejection.
A gauge that's too big can stretch the piercing (which isn't always ideal, depending on where you're pierced).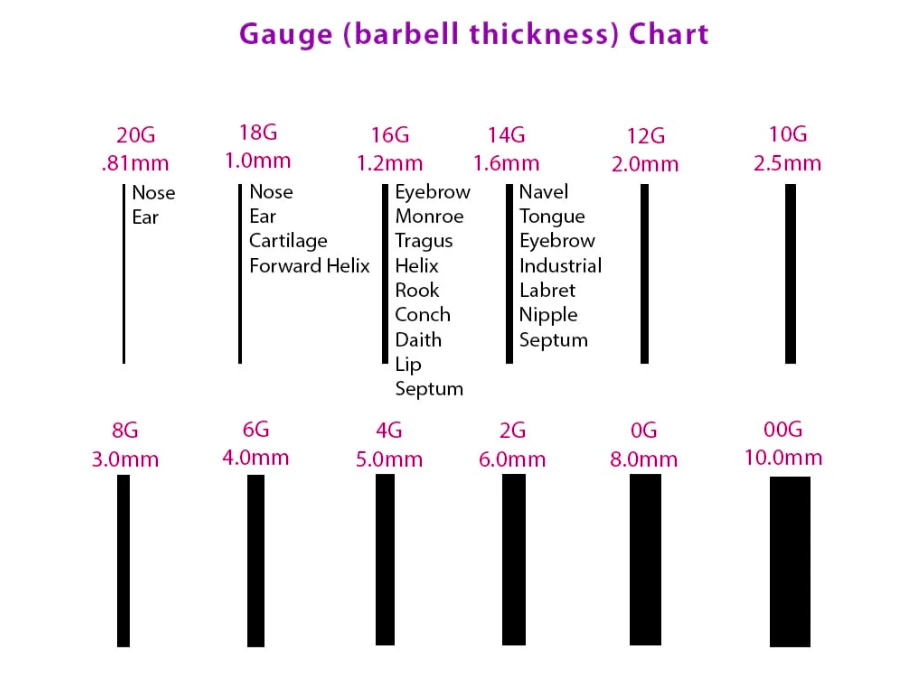 You should choose jewelry that's the same gauge as the needle with which you were pierced. If you're unsure, then you can talk to your piercer, and they should be able to let you know.

A note on stretching: It is possible to wear larger gauge jewelry if you wish to stretch your piercing. However, this needs to be done in a safe manner; you can't just shove the larger jewelry into your piercing.
Know the proper barbell length and/or hoop diameter
Like the gauge of the jewelry, the size of the jewelry shouldn't be too small or even too big, depending on the piercing.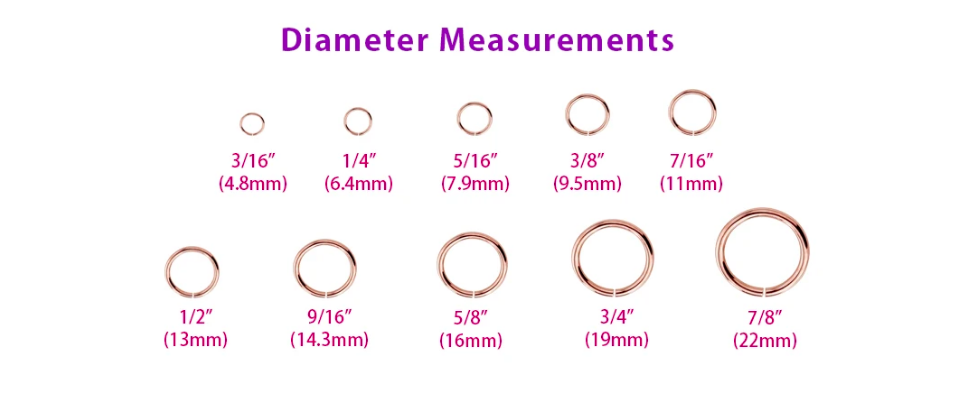 Jewelry that's too small will push against the piercing holes, encouraging embedded jewelry and other issues. Jewelry that's too large poses a snag risk (or in oral piercings, they can rub against the gums and teeth which could lead to tooth decay).

Proper jewelry size is another thing that you can get from your piercer. They have tools to measure your piercing and let you know the sizes for you to choose from. We also have a handy chart to show you what the sizes look like so that you know what to expect before you receive your item.
Things to look for when you shop online for body jewelry
Once you know the gauge and length/diameter of the jewelry that you need, you can confidently choose body jewelry that will perfectly fit. But, there are some other things that you need to look for when you shop.

Is the jewelry internally threaded? Internal threading protects your piercing because it ensures that the threading never scrapes against your skin as you change your jewelry. It's also a little bit more difficult to construct than external threading, so it's usually a sign of high quality jewelry that's built to last.
What is the gemstone or charm size? Probably the most difficult aspect of shopping online for anything is that it's hard to properly ascertain sizing. The last thing that you want is to buy a diamond earring and find out that the gemstone is much smaller or larger than you pictured. The site that you're buying from should have plenty of pictures to showcase jewelry size. You should also be able to find excellent reviews so that you know you can trust the retailer.
What materials are used? It's super important that your jewelry is made with biocompatible materials approved by the Association of Piercing Professionals. There's tons of body jewelry out there made from materials that can actually be harmful to your body. Pay close attention to materials, taking note of things like whether the jewelry is plated or solid, types of plastics used, and if the jewelry contains nickel (which is a common skin irritant).
Still nervous? Reach out!
Never be afraid to reach out to the retailer before you buy a product. They want you to be ecstatic with your purchase, and they should be happy to answer any question you might have.

If they respond negatively or don't respond at all, then it's a good sign that you probably don't want to buy through them, anyway. When you're shopping for a piece of jewelry that you wear in your body, you need to make sure that it's safe as well as beautiful. This means finding a retailer that you can rely upon every step of the way.
Psst… FreshTrends offers all of this
Okay, so we might have had a slight motive behind this blog post beyond simply arming you with knowledge; we want to brag about the fact that, at FreshTrends, we offer a stress-free online shopping experience.

When you shop with FreshTrends, all you need is your proper sizes. We have plenty of pictures so that you can see exactly how the jewelry will look before you purchase, and our customer service team is always ready to kindly and thoroughly answer all of your questions. Shopping for body jewelry doesn't get any easier than this.
If you're still apprehensive about buying body jewelry online, here are some adorable jewelry items to entice you.