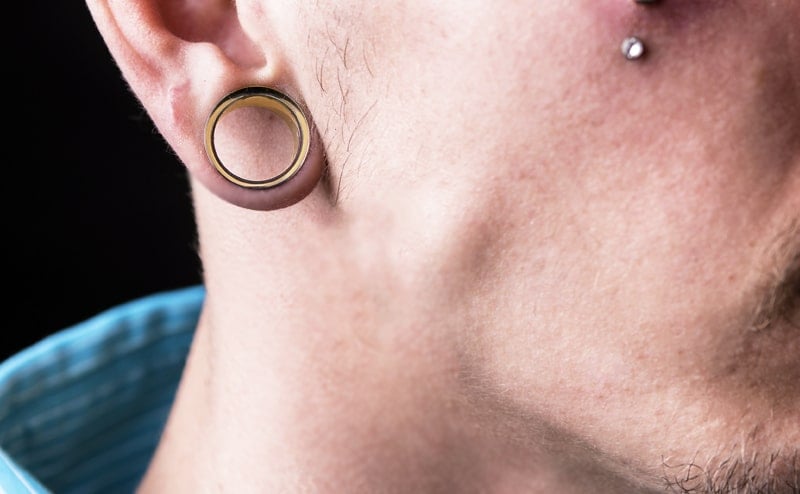 Ear stretching has been a common form of body modification through the centuries. Whether for spiritual or fashionable reasons, stretched lobes are seen in cultures around the world.

Today, stretched lobes are becoming more and more popular in the United States. Since lobes are so elastic, people enjoy the customizability of this look; it's almost impossible to stretch too far.

Glass, acrylic, wood, and other non-metal materials dominate the plugs and tunnels world. While these options make inexpensive and beautiful jewelry for your stretched lobes, they leave much to be desired.

Here at FreshTrends, we believe that every piercing deserves luxury, including your stretched lobes, which is why we're so excited to unveil our brand new 14k gold plugs and tunnels jewelry.

Since gold plugs and tunnels are such a rarity, you might be wondering why you should spend the extra dough on precious metals for your stretched lobes. In addition to the fact that they are gorgeous, here are three reasons why you need to add 14k gold to your stretched lobes jewelry collection.
You can wear them anywhere
If you're someone who likes edgier styles, but you still crave sophisticated looks, then 14k gold stretched lobe jewelry will help bridge that gap. 

While stretched lobes are gaining popularity, lobes stretched to larger gauges are still considered fairly extreme. Because of this, they aren't always accepted in more conservative environments.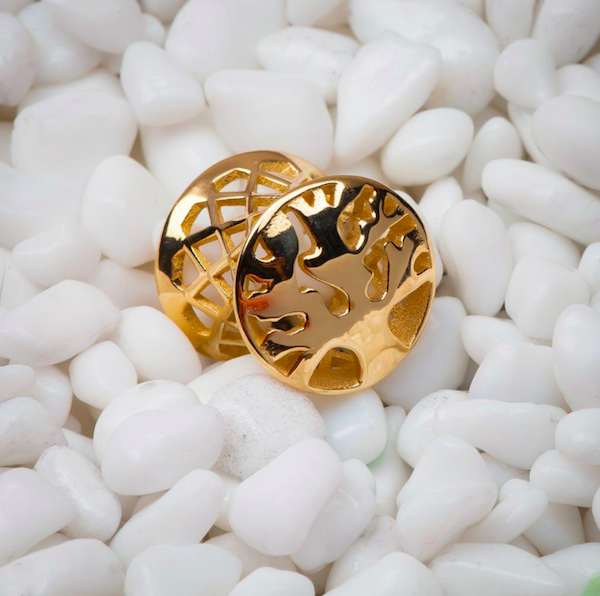 Enter: your brand new 14k gold plug.

With intricate designs and a quality that you can see from afar, even your cranky aunt from the countryside won't be able to make glib comment.
Your gold plugs will last decades
Organic materials and bioplastics are popular in stretched lobe jewelry because they're inexpensive and they offer great designs. However, these materials often wear down over time.

Gold is made to last. While it does require some maintenance, as long as you get it professionally cleaned every few years, it will grace your jewelry box for decades. Conversely, other less expensive materials won't have the life that your gold plugs and tunnels will have.

Stand out from the crowd
Stretched lobes used to be uncommon. Now, more and more people sport stretched lobes. While it's fantastic that body jewelry is becoming more accepted, this can be frustrating for those looking for a more alternative style.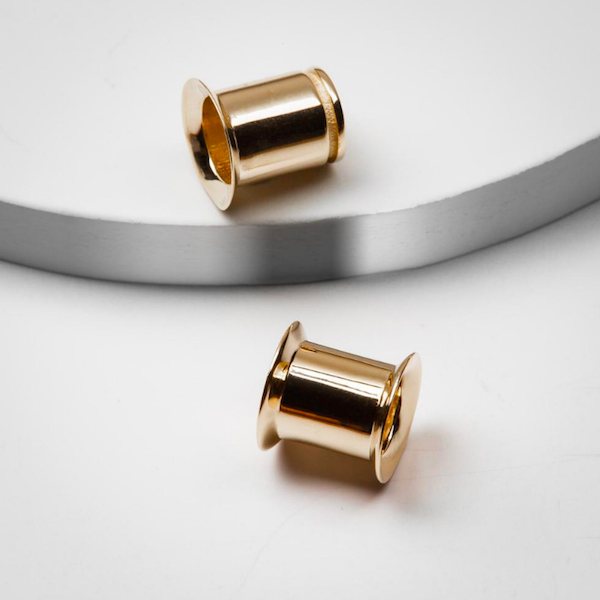 In order to make your popular piercing stand out, you need jewelry that helps it pop. Gold plugs and tunnels do just that. The beautiful custom designs of the jewelry will draw others in, then they'll be blown away by the quality of the hand polished gold.
What's special about FreshTrends' gold plugs and tunnels?
We believe in quality body jewelry choices at prices that your wallet will love. Part of quality includes the ability to find the body jewelry that fits your individual needs.

We offer a large number of gauges and lengths so that your new gold plug will fit perfectly. If you don't see your size among our offerings, reach out to us to custom order the right one. When you put in your new plugs, we want you to feel nothing but comfort, and the key to achieving that is working with you to create jewelry specifically for your body.

Beyond the custom options, all of our jewelry is made by hand in the United States. When you place your order, your new jewelry is made with you in mind.
Keep in touch!
We have three gorgeous plugs and tunnels right now, but just wait; soon we'll be adding an entire 14k gold plugs and tunnels collection featuring custom designs, gemstones, and more. Be the first to know; subscribe to our newsletter!