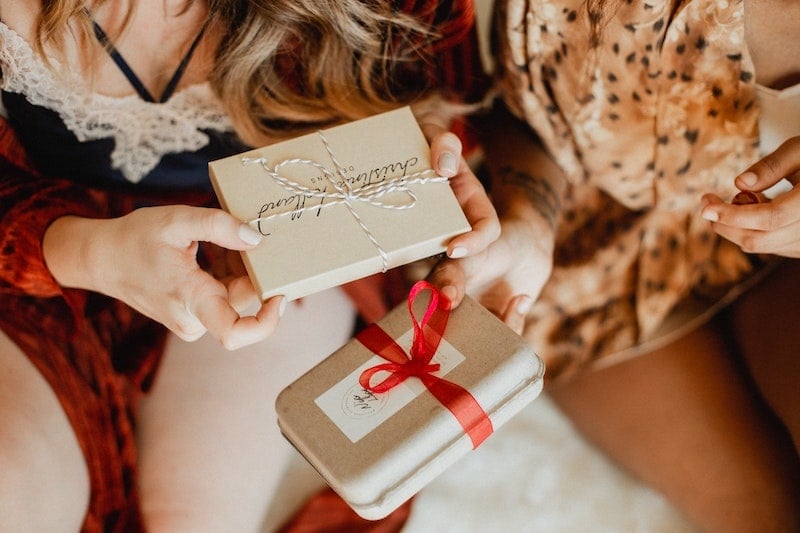 If you've been pierced for a while, then you know that purchasing body jewelry can be a bit of a challenge, especially when you're buying online. Once you know your size and style, it's no problem; simply choose the jewelry specs, and you're good to go! But, the first few times that you buy new body jewelry, it can be a bit complicated.
Now, imagine how this might feel for your loved one who wants to buy you a beautiful body jewelry gift. Not only do they have to guess your personal style, but they'll also need to know the correct size of the jewelry. When they're trying to keep your present secret, this can be an impossible task.
Luckily, we have some tips to help you hint at the body jewelry piece that you want to receive this holiday season. Here are some ways that you can let your loved one know which body jewelry piece to get you this holiday season without ruining the surprise.
Let them know the proper jewelry size (discreetly)
The biggest challenge that your loved one will have when choosing the perfect body jewelry gift for you will be to determine the proper size. This is also the most important part; the body jewelry needs to be the proper size for the safety of your piercing.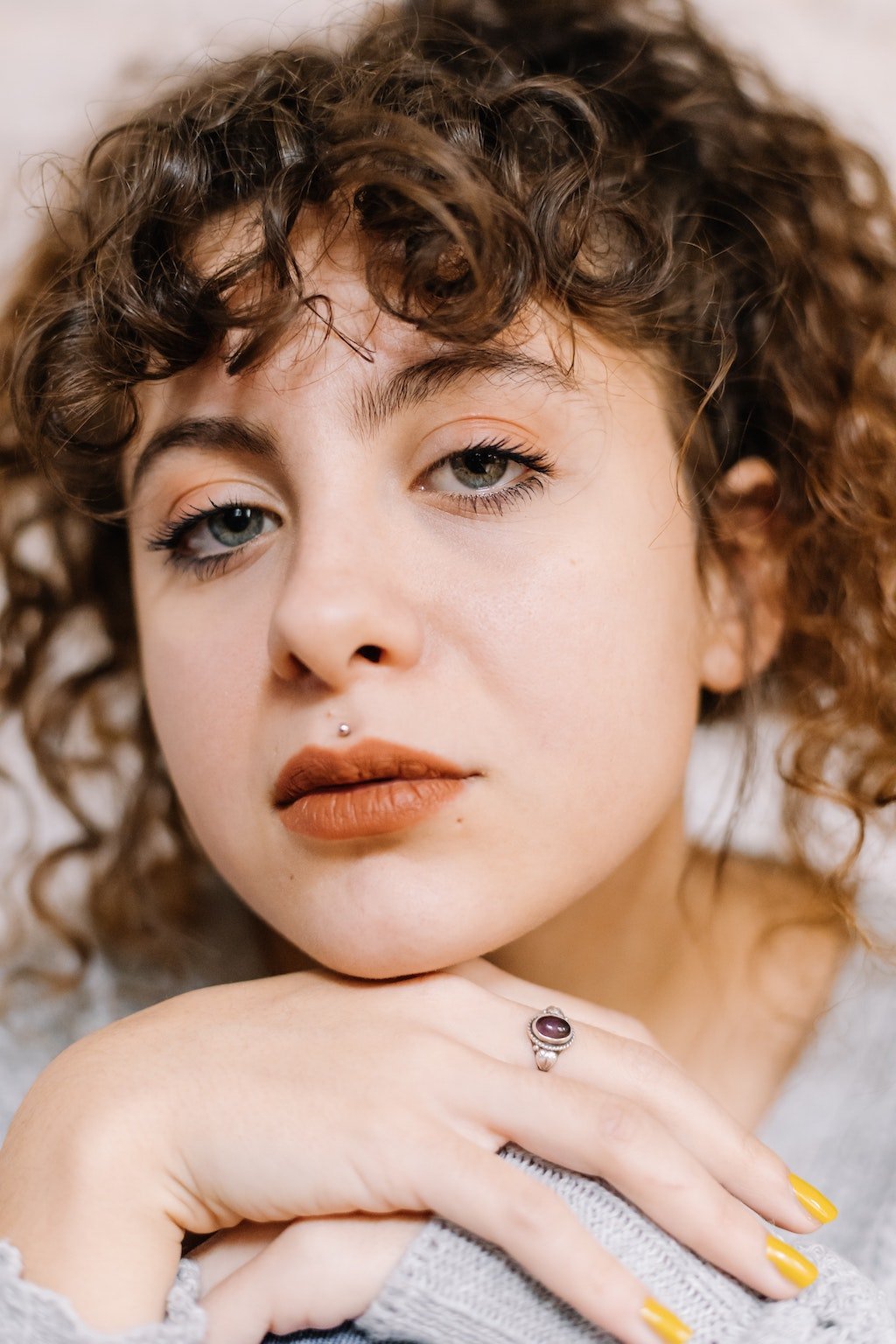 Sizing is important for both aesthetics and safety. Make sure that your loved one has the exact jewelry specs before they order your body jewelry gift.
There are a few ways that you can discreetly let your loved one know your proper jewelry size.
Shop for body jewelry in front of them. As you shop, make a comment about choosing the proper size. This will at least clue them in to the fact that sizing is important, and it's something that they will need to pay attention to when it comes time to buy body jewelry for you.
Leave one of your favorite pieces somewhere it will be easily found. This will give your loved one the opportunity to see the proper jewelry size, and it will also show them the style of jewelry that you prefer.
In a not-so-subtle move, send them our Gifting Body Jewelry guide which outlines ways to surreptitiously gauge the proper jewelry size.
If none of the above hints make their way through, add your jewelry size next to the body jewelry request on your holiday gift list.
Start hinting about styles
If you want to receive a perfect body jewelry gift, then you need to lay on the hints starting now. Begin by easing body jewelry into your conversations. Mention current jewelry pieces that you have, what you like about them, and types of pieces that you would like to add to your collection. If you have a preferred insertion style (for example, if you have a nostril piercing, and you prefer L-shaped prongs over other styles), begin pointing those out, and talk about why you prefer which style.
Once the groundwork is laid, you can start browsing jewelry styles online and posting what you like on social media or sharing it directly with your loved one. This will help to provide a specific list without outright asking for a body jewelry piece.
In a bold move, you can also drag your loved one into a jewelry shop or piercing studio to look at jewelry styles and point out which ones you like. If they don't get the hint at this point, well, we don't know what to tell you.
Go with a gift card
We know that sometimes, no matter how hard you hint, you still might not have full confidence that your loved one will be able to find the perfect body jewelry piece for you. In this case, go with a gift card.
Gift cards might not be super fun to open, but they do offer the promise of guilt-free shopping—a gift unto itself. That way, you'll be able to find the body jewelry piece that you've been dreaming of without worrying about whether or not your loved one will become confused while shopping.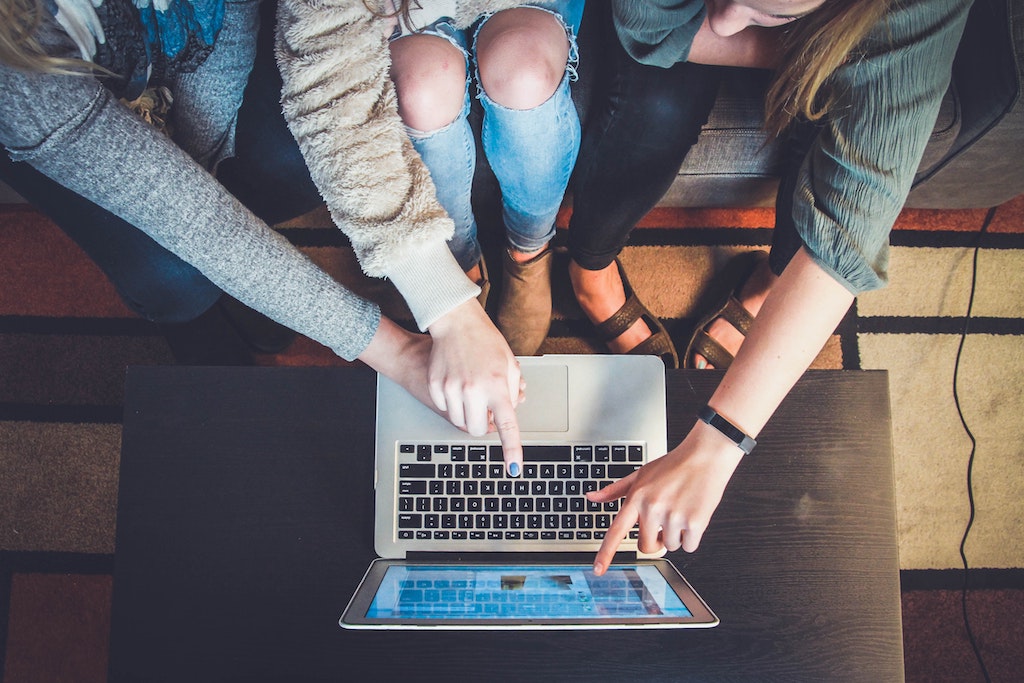 With a gift card, you can shop online with your loved one and show them how to shop for body jewelry for the next gift-giving holiday.
In order to score a gift card, let your loved one know that you don't mind receiving one. Gift cards can seem impersonal, and they might feel strange about giving you something so simple over the holiday season. What they might not realize is that you'll love the gorgeous, handmade 14k gold piece of body jewelry that will result from it.
The Hail Mary: just ask
While some people enjoy the surprise of gift giving, others appreciate it when you tell them directly what you want. If your loved one is in the latter camp, just tell show them the exact body jewelry piece that you desire!
Ordering online with FreshTrends makes it easy. Simply send the link to the product you want, give your loved one the correct sizing options, and let them make the order. For an element of surprise, send them a few different body jewelry options to choose from. That way, there will still be a little mystery waiting for you under the tree.
Hinting at your holiday present is an art form, especially when you're asking for new body jewelry. But, with a few well-placed suggestions, subtle guidance, or even some not-so-subtle requests, you'll get to enjoy the body jewelry that you've been dreaming of given to you by your favorite person.
Shop the story
Haven't decided which body jewelry pieces you want to ask for this holiday season? Here are some that you'll love.