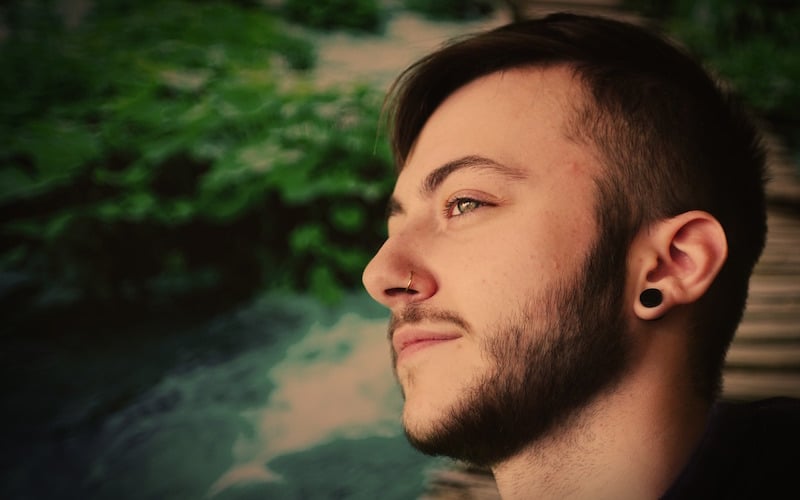 It seems as if nose piercings are everywhere, and we love it. It's even common to see a cute seamless hoop gracing the nostril of your HR rep and other corporate colleagues.
It's easy to feel inspired to get a nose piercing after seeing so many people rocking it, but it's understandable that you might feel some apprehension. The nose is such a prevalent part of the face, and you don't want your piercing becoming a negative focal point that people can't ignore.
Luckily, there are a few nose piercing options that you can choose from so that you can find the style that best complements your face. Here are the different nose piercing options and how they look with different nose shapes.
The nostril piercing
The nostril piercing is the most popular nose piercing out there. Its location means that you can decorate it with dainty studs for a subtler look to captive bead rings when you're feeling a little bolder. You can get your nostril pierced multiple times to cultivate an individual look.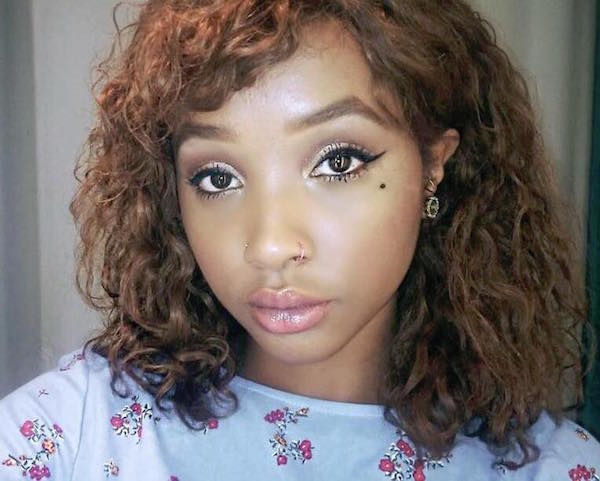 Nostril piercings typically take place in the indent where your nostril starts to meet the bridge of the nose. It looks fantastic in most noses, but a small gemstone looks extra cute if your nostril is slightly more indented.
If you have large nostrils, keep in mind that you'll have to wear larger hoops. Additionally, you'll likely want to opt for nose studs with larger charms and gemstones so that they don't get lost in your anatomy.
Keep in mind that your jewelry will draw attention to your nostrils, so if you're trying to use your jewelry to distract from your nose, then the nostril piercing probably isn't the best idea.
The good news is that pretty much anyone can get this piercing; it simply depends on if your anatomy accommodates the aesthetic you're seeking.
Shop all styles of nose piercing jewelry here >
The septum piercing
The septum piercing takes place in the flap of skin that separates your nostrils. If you pinch your septum, you'll probably feel a thin flap of tissue between thicker pieces of cartilage. This is where your septum will be pierced.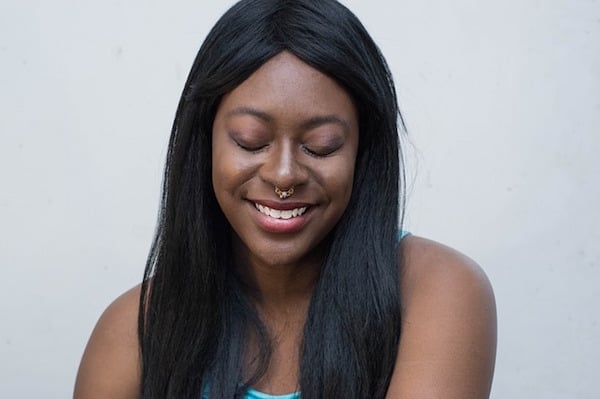 Don't feel it? Don't panic; some people don't have that flap of tissue. If this is the case, you can still get your septum pierced, but the healing process will be much longer—12 months for full healing.
The aesthetic of your septum piercing will largely depend upon the angle of the tip of your nose. Got a bit of a ski jump? More of the jewelry will be visible. Does your nose turn downward? The septum jewelry will subtly peek from beneath the tip.
Similar to the nostril piercing, not much will preclude you from getting a septum piercing, but the anatomy of your nose will dictate how it looks. Take the time to study your nose to see if you can achieve the look you want, and invest in some faux hoops for a septum piercing trial run.
Shop for septum jewelry here >
The high nostril piercing
Now that the septum piercing—which was a more alternative piercing in the past—has gained mainstream traction, you might be looking for a more unique nose piercing option. That's where the high nostril piercing comes in.
As the name implies, the high nostril piercing appears in a similar position as a nostril piercing, but higher up. Its height means that it can only accept nose studs, but it offers a cute and chic alternative to more standard nose piercing styles. Combined with a standard nostril piercing, it looks amazing.
If you have a wide nose, a high nostril piercing may draw attention to that, especially if you get one on each side. You need to decide if this is the look you're going for.
If the bridge of your nose is flat, you might not be able to pierce high enough for a high nostril piercing. Have your piercer take a look to let you know whether it's an option for you.
When choosing a nose piercing, you need to consider how the anatomy of your nose will make your jewelry look. Before you make a piercing appointment, invest in some faux jewelry that will allow you to visualize how the piercing will look. Keep in mind that your nose jewelry will draw attention to your nose, so if it's something you're self-conscious about, consider another piercing instead.
Shop nose piercing jewelry