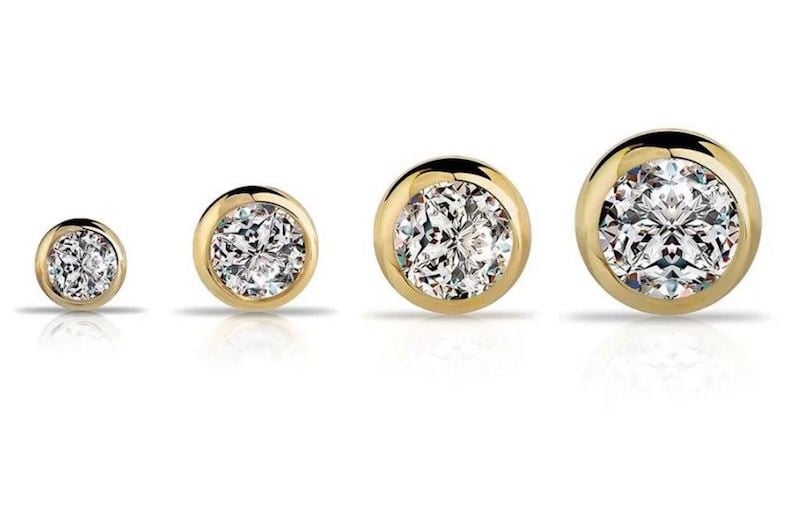 Thanksgiving is this week, heralding the beginning of the holiday season. This means that your schedule is likely filled with family events, office parties, and all sorts of gatherings to commemorate this time of celebration.

As you shop for this year's holiday attire, don't forget about your body piercings. You could stick with the same old jewelry you have, or you can dazzle your friends, family, and coworkers with a new piece of diamond body jewelry.

In case you need some convincing, here are some reasons why you must add diamond body jewelry to your collection.

(Psst… You don't have to break the bank when purchasing a diamond. This Black Friday weekend and Cyber Week, FreshTrends is offering unmatched sales that you won't see for the rest of the year. Don't miss it!)
Diamonds are forever
"Diamonds Are Forever" isn't just a film title. When you invest in diamond body jewelry, you know that it will grace your jewelry box for years to come.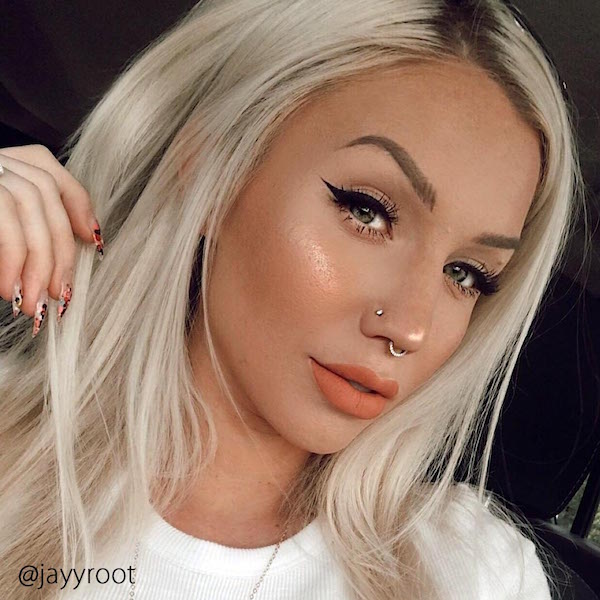 When you were younger, you probably opted for cheaper body jewelry choices because you thought that it was a safer financial option. Now that you're older, you understand that spending more on a quality item is an investment; you might spend more now, but you won't have to buy a replacement.

When you purchase diamond body jewelry, you know that you're investing in a quality piece. It will shimmer and shine, it'll be comfortable to wear, and it will complement any outfit at even the finest events.
It makes any piercing classier
As a body jewelry retailer, we think body piercings look fantastic at any event. However, we acknowledge that this idea remains controversial, and not everyone will think that your eyebrow piercing belongs at a black-tie affair.

But, what if you were to decorate it with a genuine diamond?

Most would agree that diamonds serve to bring any style to the next level of class. A dainty diamond sparkling from your eyebrow piercing might be more accepted, and maybe even admired, by even the most conservative viewer. At the very least, it will add an extra shimmer to your wardrobe that anyone would love.
Diamonds offer a classic aesthetic
If you're into classic styles with a modern flair, then diamonds and body piercings make the perfect pair.

For centuries, diamonds have adorned the jewelry of the royal and noble. Diamonds offer a certain elegance that never goes out of style. While other jewelry aesthetics come and go, diamonds stand the test of time.

Not only will your diamond body jewelry physically last forever, but it will never go out of fashion.
Nothing shimmers like a diamond
While there are other gemstone options out there, diamonds tend to offer unmatched shimmer. Diamonds that are expertly cut are designed to capture the light so that they shine in even dim light.

Whether you want a large rock or a daintier style, your diamond body jewelry will stand out. You'll feel like Cinderella at any party when your diamond body jewelry gets admired by everyone around.

Don't hide your body piercings this holiday season. Celebrate them by donning diamond body jewelry.
Shop the story
Still on the fence? Here are some dazzling diamond body jewelry options that you won't be able to ignore.