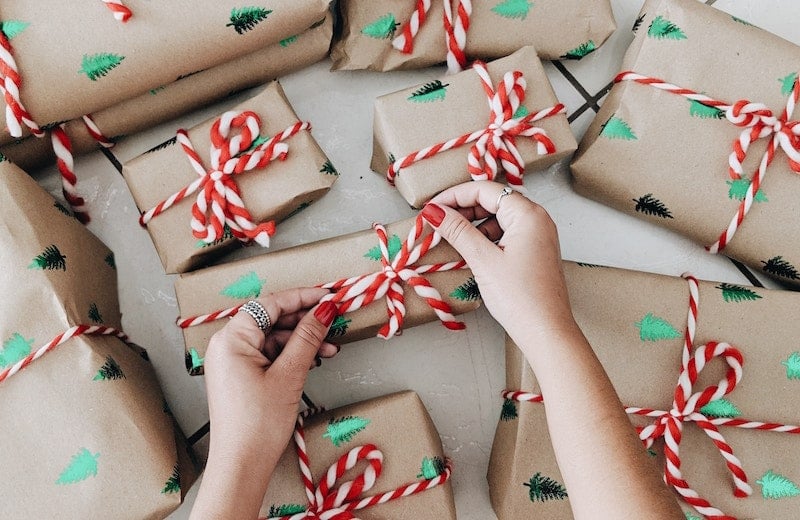 With the holiday season fully upon us, you're probably racking your brain trying to think of the perfect gifts for your favorite people. For those of us who struggle with gift giving, the holidays can be a bit stressful. Luckily, we're here to help.
From fine body jewelry options to customizable pieces, FreshTrends has you covered! Here are some great gift ideas for the pierced (and non-pierced) people in your life.
Those who are pierced will tell you that they can never have enough replacement balls for their barbells. The pesky little things seem to have a mind of their own, and it's always nice to have a stash of replacements in case you find yourself in the middle of a jewelry emergency.
Beyond carrying around replacement balls for practical purposes, replacement balls come in all different styles, from solid 14k gold to genuine pearls, so you can essentially gift an entirely new piece of jewelry without buying an entire jewelry item.
Proper aftercare
It's always good to be prepared. At FreshTrends, we have various aftercare products which will perfectly suit your pierced person's needs and wants. Are they planning to stretch their ears up a size? We have organic stretching balm. Are they itching to get new ink? Send some vegan-friendly, fragrance-free H2Ocean Tattoo Aftercare Cream their way. 
If your pierced person has their piercings all healed up, it could definitely be time for an upgrade. Treat them to some beautiful gold pieces handcrafted in the USA. These are sure to please the special pierced person in your life due to their beautiful quality and stunning designs. Choose from our wide array of fine gold jewelry pieces to use as gifts this holiday season!
Almost all of our pieces are designed in house for a look that you can't find anywhere else. It will be a piece of jewelry that your pierced loved one can treasure forever.
14k gold necklace
You don't have to be pierced to enjoy the offerings at FreshTrends. We also offer gorgeous 14k gold necklaces so that you can show your loved ones how much you care for them this holiday season. Whether you're looking for something sleek and shiny or emblazoned with diamonds, we have you covered.

Personalized Body Jewelry
Find something that shows that you're thinking of him or her. Pick out some genuine birthstone body jewelry or body jewelry with their initials on it. They'll be stunned by both the handcrafted quality of FreshTrends' body jewelry and that you were thoughtful enough to pick out something specifically for them. 

Faux hoops for the wannabe-pierced
Do you have a loved one who has always talked about getting pierced but hasn't yet taken the plunge? Here's your chance to give them a taste of the pierced life! Check out our non-pierced jewelry selection that can be worn in the ear, nose, or anywhere that's comfortable.

Want to go completely above and beyond this holiday season? Contact us to talk about the option of custom ordering your very own designs for a piece of jewelry that's truly one-of-a-kind.

There's no reason why holiday shopping has to be stressful. Check out FreshTrends, and get all of your most meaningful gifts taken care of in one place.