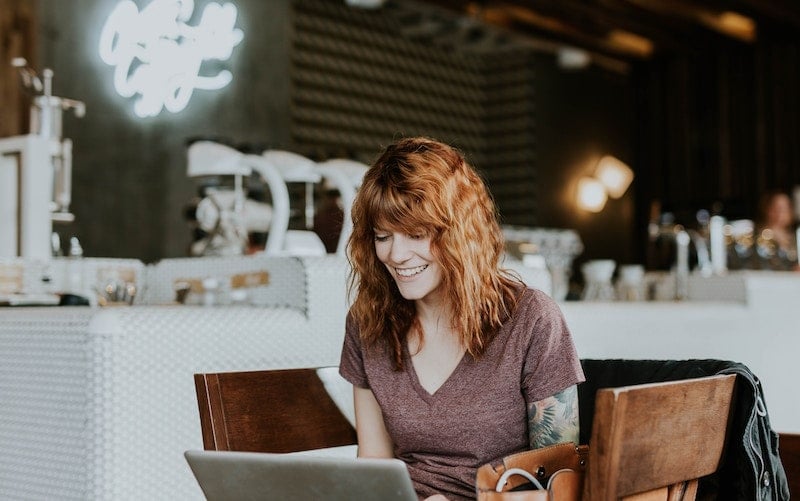 Thanksgiving is almost here, which means it's the best time of year for shopaholics: Black Friday and Cyber Monday.

Any Black Friday expert knows that it's important to do your research and make a plan in order to take advantage of the best deals offered. While you create your shopping itinerary, don't forget the online stores like FreshTrends.

This Black Friday and Cyber Monday 2019, FreshTrends is offering site-wide discounts. Whether you're looking for body jewelry basics like captive bead rings or curved barbells, or you've had your eye on something more extravagant, like diamond nose rings or dangle belly rings, this is a sale you don't want to miss.

Don't forget that we also offer free shipping for the ultimate deal.

When making your plans for Black Friday, we know that you'll be tempted to go out and stand in line at your favorite department stores. After all, half of the fun is the social aspect and the thrill of winning an immediate deal. But, is this really the way that you want to spend your Thanksgiving evening?

Here are a few reasons why you should consider shopping online this Black Friday.
Do you really want to fight the crowds?
The thought of standing in line with an excited crowd, rushing into the store to grab the deal that you came for, and triumphantly marching your purchase to the checkout stand might seem exhilarating in theory, but once you're there, you might regret it.

You'll stand in lines of anxious shoppers, blowing on your hands that are numb from the cold, dreaming of the pumpkin pie that you left at home in order to be one of the first in the building.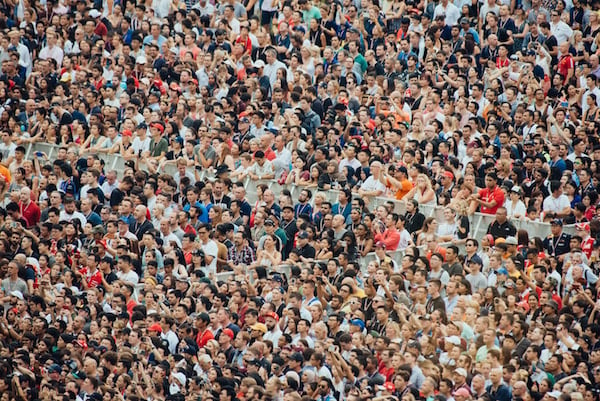 Maybe the crowds aren't this bad, but on Black Friday, it can feel this way.
Once you're in the store, you'll witness some of the worst that humanity has to offer. You'll get shoved, scratched, and yelled at as dozens of people fight for limited products.

If you are lucky enough to snag a prize, you'll spend the next hour standing in line while haggard employees, who probably wish that they were at home spending the holiday with their families, ring hundreds of items through.

Or, you can stay at home, cozy in your jammies, drinking a nice glass of wine and nibbling on dessert while you quietly fill your online shopping cart with brand new goodies.

No fighting over products
Every Black Friday, there's another news story detailing an extreme altercation when two people start fighting over the same product. Yikes.

When you shop online, you'll be able to easily browse through product selections without others shoving in front of you, and in only a few clicks, the item is yours. No crowds. No line. No hassle.

You'll have your black Friday deals without any of the stress.
No lines
Sure, the deals of Black Friday might be appealing, but do you disvalue your time so much that you're willing to spend hours in line after line?

First, you wait in front of the department store for the Black Friday sales to begin. Then, you stand in hectic cashier lines that wrap around the building. As you shuffle through the queue, you have to keep a vigilant eye out for line jumpers and other cheaters who have no respect for those around them. Once you finally make your purchase, you'll be off to the next department store to do the whole thing all over again. The shopping experience only takes a few seconds, and the rest of the night, you'll stand in line.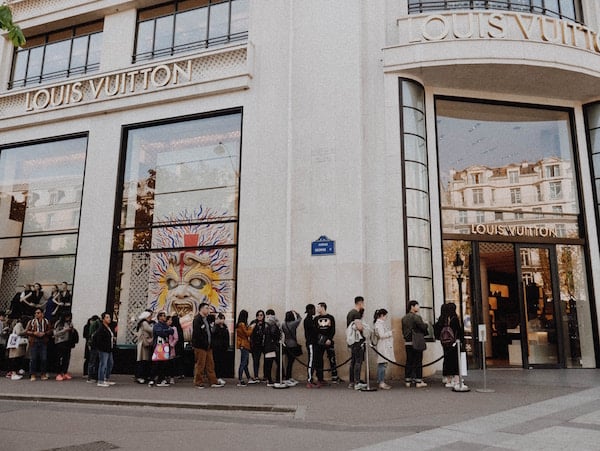 If you value your time, don't wait in line.
Instead, you can respect your own time by only spending a few minutes online making your purchases. You can even mark the items that you want beforehand so that once Black Friday arrives, it won't take more than a few minutes to purchase your items. While your friends are spending hours doing nothing but standing in line, you can be participating in family time, catching up on your TV shows, or being productive.
You'll get the deals without participating in horrible behavior
Black Friday is quite controversial. While everyone loves a great deal, and it's nice to be able to get all of your Christmas shopping done with such a low price tag, people get crazy during Black Friday.

Violence has been known to break out, arguments abound, and there have even been a death or two from rioting crowds.

Instead of participating in this horrible behavior, opt to stay at home while still taking advantage of amazing deals. You'll also get to brag about your Black Friday finds with your friends, and you'll have zero negative stories or Black Friday war wounds to show.

It's much easier and less tiring
Black Friday might have been an exciting event when you were in your late teens or early 20s, but as a fully fledged adult, it just seems exhausting. Who has the energy to deal with the craziness of Black Friday?

Forego the stress, the energy, and the time that Black Friday expends and take the easy route. While laziness, in most cases, reaps fewer rewards, when you choose to shop online on Black Friday, that laziness truly is the best choice. At 3am Friday morning, you'll be sleeping soundly knowing that your purchases are done while your friends will be fighting sleep and fellow consumers in the cold, dark November night.
The Best Black Friday Finds
Still not convinced? Here are some examples of body jewelry that you can find on FreshTrends for our Black Friday and Cyber Monday sales.