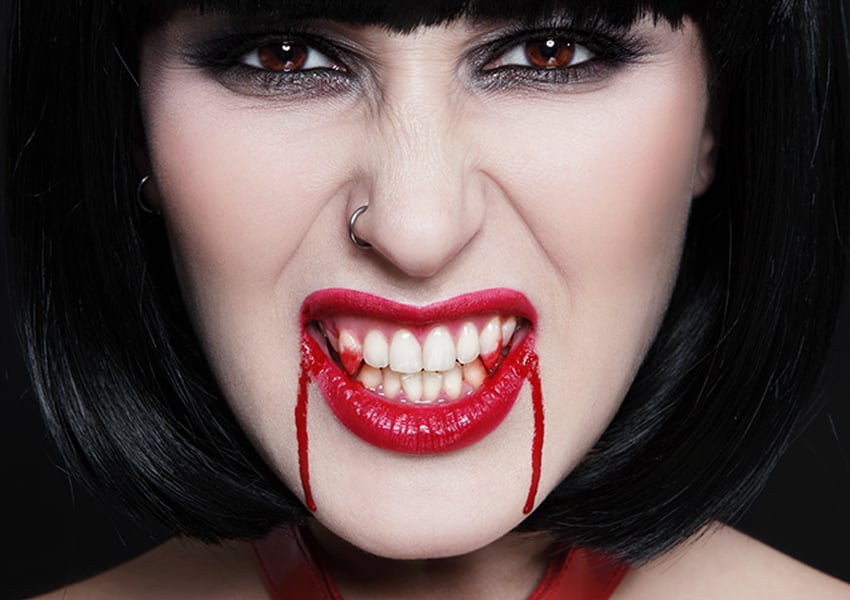 Medusa
Medusa is one badass lady. Described as a winged and wicked monster, she turns anyone who dares look upon her into stone. Let your badass shine by donning a Medusa costume.
All you need for a Medusa costume is a sexy dress, rubber snakes, and a stare that can kill. Bring it all together with some 14k gold snake body jewelry.
Mermaid
Whether you're more of a siren—a mythological mermaid creature who used to lure sailors to their dooms—or an Ariel singing your heart out, a mermaid costume can be just the thing to bring summer vibes to a fall event.
All you need is a super cute bikini top, a long, sparkling skirt, and some body jewelry bling. Here are some jewelry options to get you inspired.
Queen
We might be grown up, but that doesn't mean that we don't want to pretend that we're royalty! Find a crown, a gorgeous gown, and tons of bling, and show off your inner queen.
To help achieve the look of crown jewels, here are some stunning diamond jewelry options to bring your royal costume to the next level.
Hippie
There's something truly timeless about a flower child costume. If you're one who dreams of Woodstock, then a hippie costume is for you!
All you need is some bell-bottom jeans, a jacket with plenty of fringe, cool sunglasses, and a bandana. And, of course, some flower power body jewelry.
Punk rocker
Looking for something a little more badass? Try out the punk rocker look. To achieve this costume, find a leather jacket, ripped jeans, temporary hair dye, and of course, plenty of spikes.
Here's some spike body jewelry to fully capture the punk look.
If you're one to go over the top with your costumes, then you can't forget about the body jewelry! Go above and beyond this Halloween by incorporating your body piercings into your spooky look.