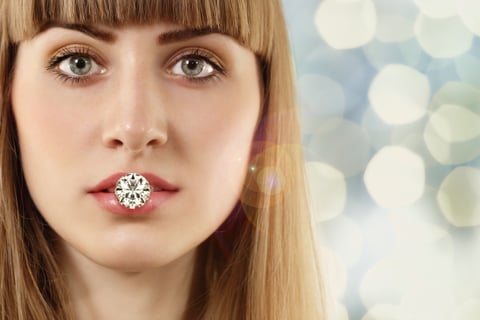 April's birthstone is the diamond, a gemstone with a rich and noble history. Derived from the Greek word adamas, which translates to "unconquerable", the diamond's rarity, beauty and strength make it a suitable symbol of eternal love, romance and commitment. The first recorded presentation of a diamond engagement ring was in 1477, when Archduke Maximilian of Austria proposed marriage to Mary of Burgundy.
Our wide variety of diamond nose rings allows you to find exactly what you are looking for. Whether you prefer 14K yellow, white, or rose gold, or if your tastes range from tiny 1.5mm diamonds to the standout 3mm diamond, you are guaranteed to find exactly what you are looking for.
The diamonds are available in a variety of colors and clarities so you can have a supreme quality diamond that absolutely sparkles.
All of our gold jewelry is made in the USA by our in-house jewelers with nickel-free 14K gold and is completely customizable. If you don't see what you are looking for, call us at 1-800-420-7002 and we can help you create your perfect piece of body jewelry.