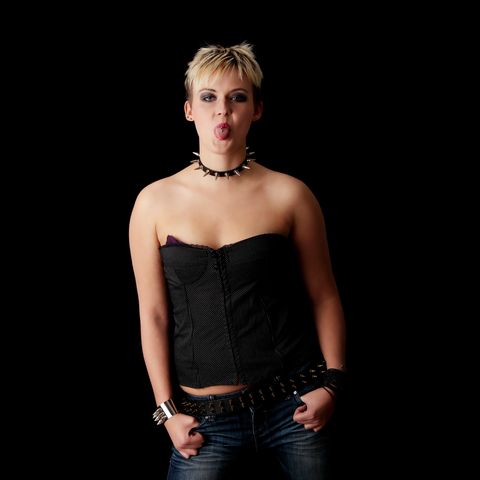 Inspired by the punk and goth sub-culture, spikes are edging their way into mainstream fashion. Clothes, shoes, and especially body jewelry are covered in spikes and studs.  You can see the trend on the runways, celebrities are wearing them, and now you can rock the same edgy look.
Here are some of our favorite spiked pieces:
These awesome plugs look amazing on! We love these and a few of our FreshTrends people snapped up a pair right away. Made of acrylic and studded with real steel spikes, they are definitely sharp! They start at 15.98 for a pair.
These taper plugs have the same cool spikes as the plugs above, but with a totally different look. They are $23.98 per pair.
Made of solid 14K white gold, this spiked belly ring will add a touch of edge to your navel piercing. It's a splurge at $98.00 but the craftsmanship and quality is totally worth it. All of FreshTrends gold jewelry is made in-house by our own jewelers using premium nickel-free gold. Also, gold is a great option for sensitive piercings.
Inspired by the Disturbed labret, made famous by David Draiman from the band "Disturbed", this labret is as edgy as they get. It's $12.99.
This traditional spiked eyebrow ring is made with 14K white gold. Again, a splurge but the quality makes it worth it. $45.99