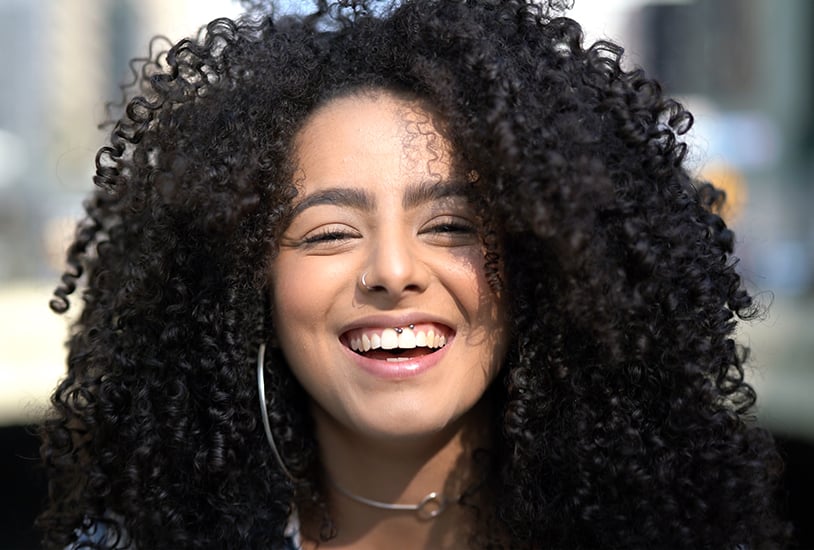 There is something about adorning oneself with piercings that can become addictive. That little extra bling on your body shows your individuality and, frankly, looks great!
Piercing addiction goes beyond wanting to look cute. When you get a piercing, the anticipation, pain, and subsequent success releases endorphins in your brain, leaving you begging for more. It's a feeling so intense, you'll find yourself researching your next piercing before you've even gotten home from your piercer's shop.
Piercings make us happy. Humans are drawn to beauty, and our piercings allow us to adorn our body with fine jewelry, gems, and other pieces of art. In a society dominated by conformity, it's nice to know that there's at least one art form that allows us to show off what makes us different.
There are countless reasons to love your piercing. Here's why we love ours!
So many places to pierce
Your body is a canvas, and it has a plethora of pierceable places. Even the more standard piercing sites have tons of piercing options. Your cartilage, for example, has a ton of different types of piercings, and many of these piercing types can be individualized.
Beyond the standard piercings, there are tons of less-mainstream piercing options that you can adopt. You can use piercings for a more exciting sex life with sensual nipple and genital piercings. Dermal piercings allow you to pierce almost anywhere on your body, including your arms and the nape of your neck, or you can even pierce a faux corset on your back.
Even more conservative styles can be complemented with a piercing. Nose rings and cartilage clusters are among the body piercings that have recently entered into the realm of appropriate professional attire, paving the way for career-minded people to enjoy the fashion of body jewelry.
Your piercing is limited only by your imagination. With so many choices, it's one of the very few fashion statements that you can truly make your own.
Tons of jewelry designs to choose from
After you choose your piercing out of the literally thousands of options to choose from, you can further make your piercing your own with a hot design.
Shields, cuffs, climbers, and other styles can take a standard piercing and turn it into something completely unique. You don't even have to get the actual piercing; with non-pierced ear cuffs and non-pierced hoop designs, you can rock the pierced look before going beneath the needle.
Additionally, a well-planned piercing cluster, especially on the cartilage, paves the way for gorgeous aesthetics.
Because more and more people are entering the body piercing world, body jewelry designs have expanded to include all sorts of styles, from conservative to extravagant. These days, you're sure to find jewelry in your preferred look.

Health/Spirituality benefits
The adrenaline around getting a piercing sometimes causes the addictive feeling one follows when they find themselves back in the piercer's chair yet again. But, this feeling isn't new.
Many piercings in Ancient Roman culture signified strength and virility. The Aztecs often pierced themselves as a form of bloodletting during religious ceremonies. It's no wonder piercings were used in hardcore ways; going under the needle for aesthetic purposes is pretty badass.
Beyond the pain, piercings have spiritual significance in many cultures. Some believed metal to ward off demons, and they would take on piercings as a defense. In India, piercings still hold religious significance, and many piercings serve a deep, meaningful purpose.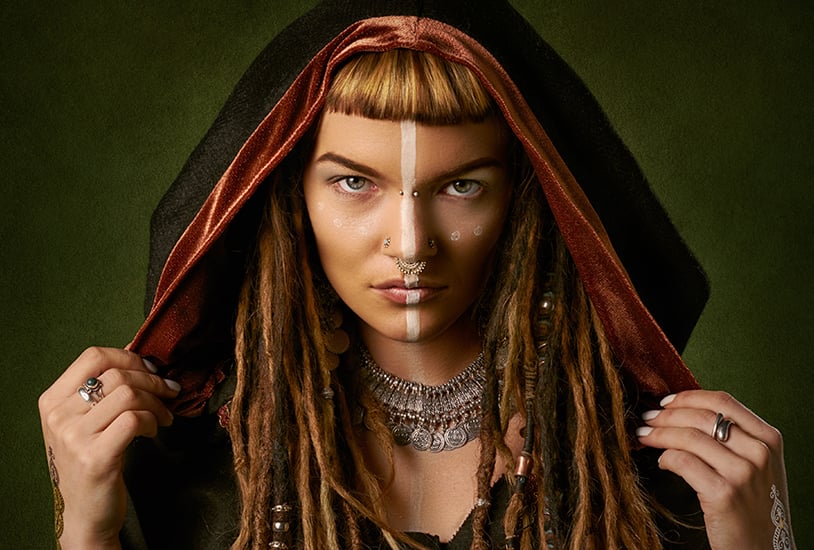 Today, many use piercings as a form of acupuncture to relieve migraines and chronic headaches. The daith piercing, in particular, pierces the part of your ear that is closest to the vagus nerve, which travels to your brain. Although this has yet to be a scientifically-proven migraine fix, many who have opted for this option report headache relief.
Some love their piercings because they're super cute. Others draw a deep spiritual connection through their piercings. Regardless, body piercings are an integral part of our culture, our psyche, and our individuality. And we wouldn't have it any other way.
Shop body jewelry
Looking to improve the piercings you love? Check out our high end body jewelry pieces.