Although an eyebrow ring can be worn as an everyday item, there are times when you want the wow-factor to kick in. Whether it's for a party, a night out on the town or just an extra-special date, below is a brief guide on how to synthesize your make-up with your eyebrow jewelry.
The Solid Titanium Eyebrow Ring Barbells come in two styles, ball-ended or spiked, and are priced at under five dollars. With shades such as Magenta and Topaz to choose from, this is the perfect opportunity to take advantage of those rarely used colors on your eye shadow palette. Cover your entire eyelid in a solid sweep of matching color, providing coverage up to the brow bone. Funky styles like these deserve maximum impact, so finish the look off with a glitter eyeliner that matches the shade of your barbell. Carefully trace the outer edge of your eye, finishing with a cat-like flick at the corner.
For those looking to spend a little more, the Turquoise Twister / Spiral Barbells come in shades of gold and white gold. This unique design needs to be accompanied with simple, yet striking, make-up for maximum effect. Why not take a shade of pale blue eye shadow and cover the whole lid, then use deeper shades to create a gradient effect towards the outer corner of the eye. Use a blending brush to create a smooth, fluid impression. If you're feeling daring, finish the look with some navy mascara. This shade is dark enough not to look 'unusual', but the hint of blue will allow the turquoise jewelry to 'pop' above your eye.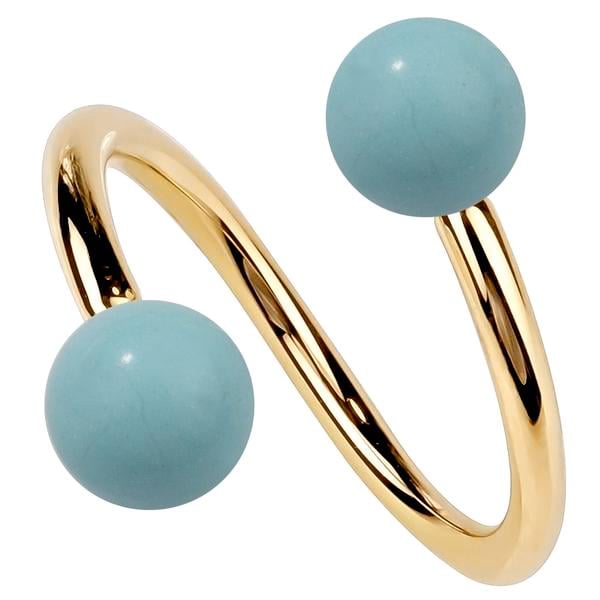 For the ultimate in luxury eyebrow jewelry, look no further than the Solid 14kt Yellow Gold Straight Barbells, which come with two options: teardrop or round CZs. Whatever your style preference, a stunning piece of jewelry like this deserves to be the center of attention, and shouldn't be overshadowed by your eye make-up. Stick to neutral tones, such as taupe, for the eyelid. Eyeliner shouldn't be too dramatic, but if you want a touch of extra glamour, why not blend in a subtle gold shimmer into the corner of your eyelid? This will complement the shine of the gold jewelry above.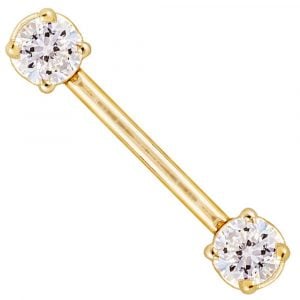 Don't leave the house looking incomplete – think carefully about the style of make-up that will best complement your eye jewelry!