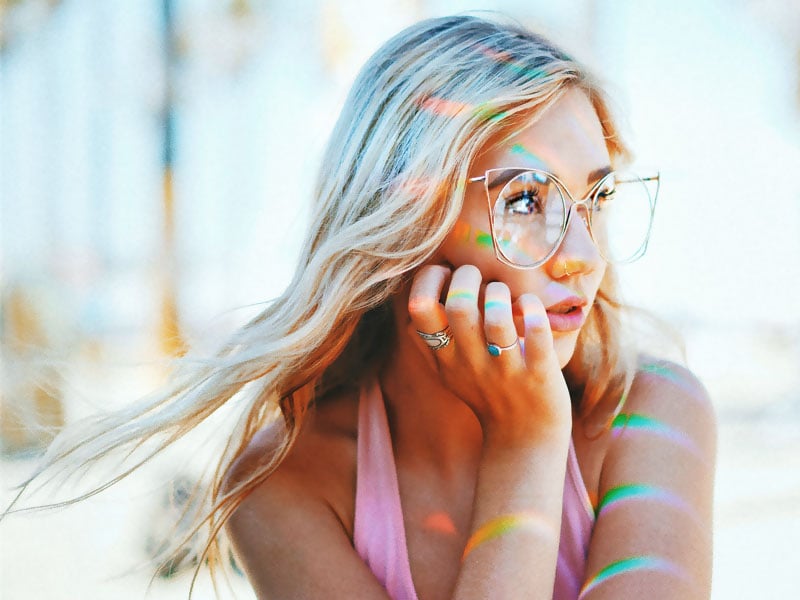 Not only is summer finally here, but at long last, we're getting back to some normalcy. Now that we're actually able to get out and about a bit more, it's time to strut our stuff. Goodbye sweatpants and Netflix, hello bikinis and beach parties!
As you finally reemerge into society, you might feel the call of another piercing. After all, what better way to jump into your newly rediscovered social life than with a conversation starter of a piercing?
This summer, we've got our eye on a few killer looks. Here are some piercings to look for in summer 2021, according to the experts.
Stacked lobe piercings
According to NYLON Magazine, stacked lobes will be one of the hottest pierced looks this summer season. We've talked about how much we love the lobe piercing and the variety that it offers. Stacked lobe piercings allow you to take full advantage of that.

You can stick to the tried-and-true row of lobe piercings, perhaps even continuing the row into some cartilage piercings along the rim. Or, for something truly fun and unique, arrange your lobe piercings in a different way. A triangle can make a strong statement, or even a cluster of piercings reminiscent of a constellation or other shape will really draw some attention.

Bonus: the lobe piercing only takes around six weeks to heal, so if you get pierced now, you can still have some great times in the pool before the summer ends.
Asymmetry
As stacked lobe and cartilage piercings become more and more popular, so does the notion of asymmetry.

No longer must your two ears be pierced the same. In fact, it's more stylish if they aren't the same. Not only does this create a super cool look, but it's practical as well. Cartilage takes at least 6 months to fully heal, and you can't lie on your piercing during that time. Side sleepers find it easier if they pierce one side at a time.

As you plan your ear piercing look this summer, play around with asymmetry. You might find that it offers just the right amount of playfulness that you're looking for.
Multiple cartilage piercings (particularly with stacked hoops)
Many fashion magazines, including NYLON and Glamour, agree that multiple ear piercings, especially in the cartilage, will be huge this summer. This may have to do in equal parts with the fact that people are looking for bold new looks and because many piercing studios still require masks which means that piercings in the nose and oral areas are off limits.
If your lobe offers an abundant canvas, then your cartilage only adds to that. Take some time to really plan out your cartilage party for a look that's uniquely you.
Or, join the summer 2021 style bandwagon and go for stacked hoops lining the rim of your ear. Mix and match different hoop styles for a joyfully eclectic look or stick with classic seamless rings for a sleeker aesthetic. It's up to you!
The auricle piercing
While multiple ear piercings are predicted to be the big hit of the summer, one cartilage piercing in particular is poised to stand above the rest, according to Elle Magazine: the auricle piercing.
It makes sense; the auricle piercing is located between the helix piercing in the upper rim of the ear cartilage and the lobe piercing, so it acts as sort of a bridge between the two. If you're looking to stack your lobe and cartilage piercings, then the auricle is the piercing that you need.

But, it also looks fantastic on its own. Placed halfway down the ear, it splits the ear in two. As a starter cartilage piercing, it's easy to plan around if you want more cartilage piercings later. It can also take a wide variety of jewelry styles, making it surprisingly versatile.

Should I get pierced in the summer?
Summer is a great time to show off our piercings, but is it a good time to get one?
This year, cartilage piercings are all the rage. Unfortunately, cartilage piercings also take a significant amount of time to heal. During that time, you'll need to keep your piercing away from water (including oceans, lakes, and rivers), and you'll need to keep it as still and safe as possible.
If you're planning on spending the summer reading books by the pool and just chilling, then this won't be an issue. However, if you're an active person, a brand new cartilage piercing could put a huge wrench in your summer plans. You might want to wait until your summer vacation is over before you try out your new cartilage party.
We're stoked to get out into the sunshine and show off some new piercings this summer. Which summer 2021 piercing trends are you most excited for?
Shop now