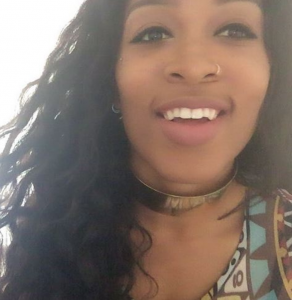 A member of Team Cee-Lo during Season 5 of The Voice; a professional choreographer that has toured the world and worked with chart-topping artists such as Usher, Nicki Minaj, Rick Ross, and Jay-Z, as well as the TV shows America's Best Dance Crew and So You Think You Can Dance; a recording artist herself, and now – a fitness superstar that has taken the world by YouTube storm – Keaira LaShae is a fierce, pierced woman that is empowering the world by challenging us to be in her Superhero Fit Club and to get MOVEing!
I had the amazing opportunity to interview Ms. LaShae for our FreshTrends pierced community, and true to form – she inspired, she motivated, and she offered some incredibly insightful tips and tricks to keep our piercings safe and secure while we stay fit, or at least try to tackle a goal to be healthy.
______________________________________________________________________________
You are a successful recording artist, choreographer, and fitness guru that has taken YouTube and the world by storm. How has the transition to social media changed your career and your mission to help people?

Social media has allowed me to be able to reach people from all over the world in places I've never been. I'm able to help people without actually being there in person. Social media has given me the ability to be in more places at one time. Without it, I would feel limited. I've been able to change millions of lives across the world through YouTube and my other social networks.
FreshTrends is a community for those of us that love our piercings. When did you get your first piercing and what was it?

I got my first ear piercing when I was six weeks old. So I started quite young!
Your mission is to help people feel their very best through fun and healthy fitness. Do you think that having a piercing can add a certain type of self-confidence?

I definitely think so! I feel that piercings are pretty cool and fun to look at. They're stylish too! Who doesn't want to be stylish?
As a mom, it's hard to have piercings without 'little hands' grabbing at your jewelry. How have you been able to keep your daughter from pulling at your piercings?

I actually had to take a few out to make sure I didn't get anything ripped out at first. My daughter was very curious as to what was sticking out of Mommy's nose, collarbone, ears, etc.. When she was at the grabby stage, I just kept the simpler piercings in, like my belly button rings and earrings. I also kept my nose ring in, but I had to be super cautious around her. The last thing I wanted was to have that hoop jewelry pulled out of my nose. I kept her hands away from my piercings as much as I could. We almost had a few oops moments, but I think we did well. I recently re-pierced my collar bones again because she's older and out of the grabby stage for the most part!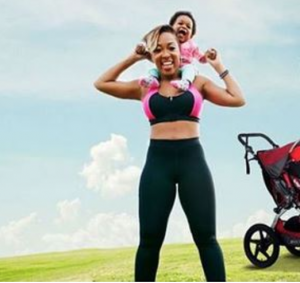 Many pierced moms on our site have questioned the best way to keep their belly button ring intact during their pregnancy. Did you have your belly button ring in during your pregnancy? If so, do you have any tips and/or tricks for other moms that want to keep their belly button ring in throughout their pregnancy?  

I kept my belly button ring in until my tummy got too big to wear it. When it started to feel uncomfortable, pressing too hard into my belly, that's when I took it off. I was able to wear it up until eight months or so before I decided to remove it. It was easy to keep intact with my growing bump. I just checked on it and tightened often, kept it clean, and sometimes took it out to have a break and put it back in.
My advice would be to make sure you have good jewelry in, NOTHING that will irritate your skin. Keep your piercing as clean as possible and take it out every now and then go give your belly button some breathing room. Take it out if your belly gets too big and starts to push against it. You call put it right back in once you deliver!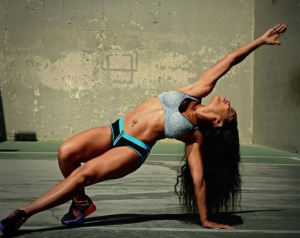 It seems that the number one thing that people want to trim and tone is their midsection.  Your workouts and routines target that area brilliantly. What workouts and moves can help someone create a tight and toned midsection for anyone wanting to get their belly button pierced?

Lots and lots of twists, pumps and body rolls. That's the way I like to do it! In my DANCE fitness routines, I love to add those types of moves because they are fun and definitely work when it comes to trimming that mid section!
FreshTrends has one of the largest online selections of body jewelry in the world.  However, that's a big selection for people to choose from. What are your favorite types of body jewelry that you like to wear?  

I absolutely love dermals! They are cute and you can put them anywhere on your body. I also love cool earrings. I have 14 piercings in my ear and like to switch them up with fun hoops!
You just recently launched your MOVE: Superhero Fit Club site, and I hear an app is on the way. What are some highlights of this exciting launch?  

I will be adding more trainers! With the app, MOVE members will get push notifications of their workout for the day if they're following a certain program. They will also be able to make their own playlist of workouts if they choose. Customized recipes will be added to their profile depending on what they're goals are. Lots and lots more cool stuff but I can't give too much away!!
You've been an athlete for most of your life. Many of our FreshTrends' pierced community are into working out, sports, and fitness but are looking for ways to keep their piercings safe and secure. What safety tips and/or tricks do you have for how to protect our piercings while we train, work out, or play sports?
Stay away from any type of clothing that can tug or pull at your piercings – mesh in particular. There's nothing worse than getting your piercing ripped out while working out. Trust me!! Been there, done that, and it sucks!! I would also suggest making sure your hair is not in the way of the piercing as well. I have dermals in my collar bone and have to be super careful if I workout with my hair down. So just always be aware and cautious.
______________________________________________________________________________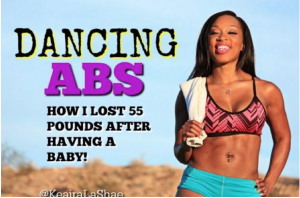 Pierced; passionate about fitness and health; a voice of inspiration and motivation to our FreshTrends' pierced community – Keaira LaShae is an awesome example of how we can get toned, get healthy, and rock our piercings as we sweat!
If you're ready to be in the Superhero Fit Club, check out her DANCE MOVE WERK DVD where you can find a whole body approach to fitness, fun, and health, as well as her MOVE site. It's impossible not to start moving something on your body as Ms. LaShae werks your body, mind, and spirit!  
Anyone in the Dallas, Texas area on December 17th? Join Keaira for an incredible WERK out!
Get FRESH with some dermals and other impeccably crafted body jewelry pieces for the holidays! 'Tis the season to save, so stock up on some fabulous jewelry for all your piercing needs. 
A MASSIVE THANKS to Ms. Keaira LaShae!!  Make the time to DANCE, MOVE, AND WERK your way to a healthier you for 2017!!