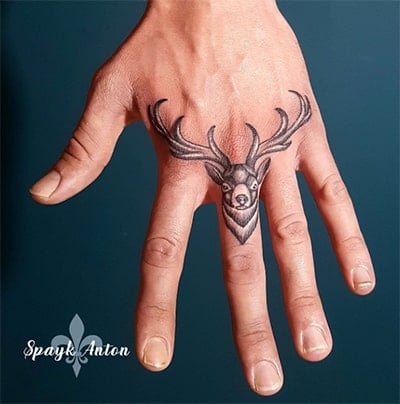 Hand tattoos have always had important cultural significance all over the world. Happily, the hand tattoo has recently gained mainstream popularity in Western cultures. From small finger tattoos to whole-hand designs, we're embracing the beauty of the hand tattoo that other cultures have known for centuries.
Hands offer a canvas that is always exposed. A tattoo on your hand can easily send a symbolic message or showcase your personality. When you want a piece of body art that you can show off, the hand is a great place to do that.
But a hand tattoo is no small commitment. Before you go rushing off to get a hand tattoo, there are some important things that you need to consider.
Not for the Faint of Heart
Hand tattoos hurt! There typically isn't a lot of fat between the skin of the hand and the bone underneath. One reason why hand tattoos are significant in many cultures is for this very reason: if you are able to withstand the pain, it shows that you are strong.
Arguably, the pain of the hand tattoo can add to the symbolism of the tattoo you get. The tattooed wedding ring trend, for example, offers not only the permanence of a tattoo, but the symbolism of the pain you are willing to go through for your significant other.
If you've never had a tattoo before, however, you might want to go for a less painful area.
Beauty Fades, and So Will Your Hand Tattoo
Maintenance is a big part of any tattoo. With a hand tattoo, this is especially true. Since your hands are almost always exposed, sun damage and hard work will fade your tattoo lines quicker than on other parts of the body. Because of this, you must be prepared for regular visits to your tattoo artist.
Thin lines, less color, and simple designs are a way to combat this, which is one reason why we see so many super cute and tiny finger tattoos, like this one: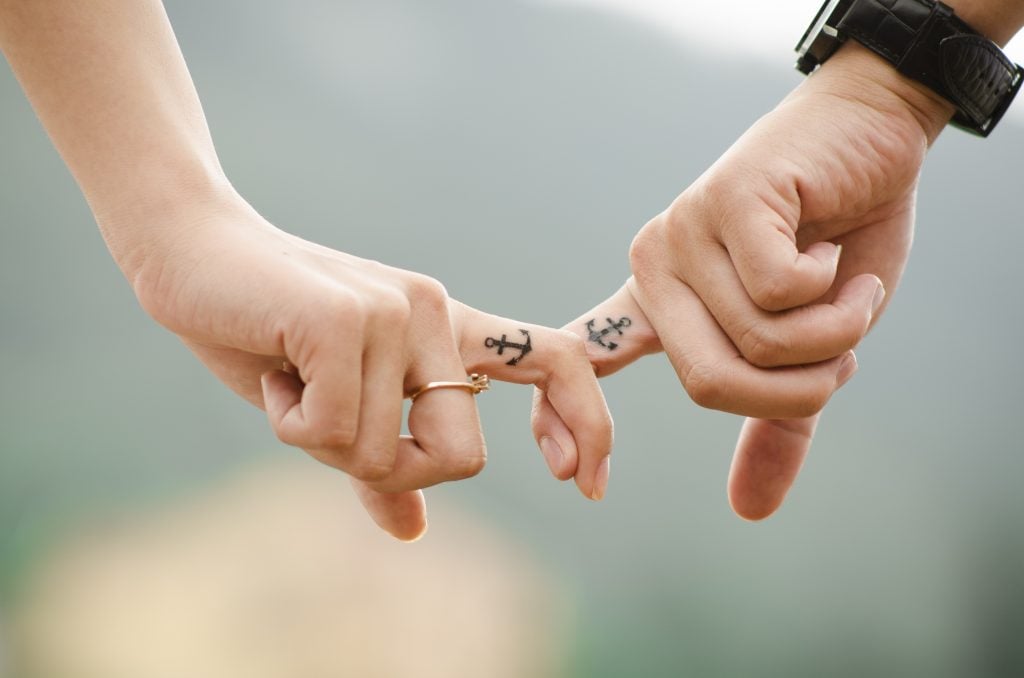 That being said, we are also in love with big, intricate hand tattoos. Just remember that it will blur and it will require a lot more attention, so if you're a tattoo perfectionist, the hand might not be the place for you.
The World is Progressing, But It Still Might Affect Your Job
We love that tattoos are becoming more and more accepted in the workplace. In many places, you don't even have to fully cover up your awesome sleeve or cute collarbone tattoo. Hand tattoos can be a little trickier.
Hand and face tattoos have a connotation with gangs in the United States. Although we are starting to see hand tattoos on everyone from the biggest body art aficionado to soccer moms, depending on the size and look of your tattoo, people can have certain misconceptions.
Think hard about the design you would like. Make sure that it doesn't accidentally send the wrong message. You can't cover your hands all of the time, so you need to make sure that the design is something that you can live with.
Types of Hand Tattoos
Now that we've covered the boring considerations of a hand tattoo, let's talk about designs that we love.
Because the hand offers a unique canvas, there are so many ways to be creative with a hand tattoo. Here are some beautiful inspirations.
Inner Palm Tattoos
Unlike tattoos on the top of your hand, inner palm tattoos are a little easier to hide, which negates a lot of the negative considerations outlined above.
Full Hand Tattoos
Full hand tattoos allow you to take advantage of the entire canvas of the hand. A full hand tattoo can act as a continuation of your full sleeve, allowing you to show off your body art even in jacket weather. Or, a simple back-of-hand tattoo gives you a place to wear your art proudly.
Finger and Knuckle Tattoos
Probably the most popular type of hand tattoo is finger and knuckle tattoos. Celebrities like Beyoncé and Jay Z have popularized the wedding ring tattoo. Others take their finger tattoo designs from the small and subtle to the extravagant. Beware, the skin on the fingers acts a little differently than the skin on the rest of the hand and is susceptible to tearing, which is no fun!
Hand tattoos require careful consideration and care, but the end result can be gorgeous. If you're up to the challenge, and you have a trustworthy tattoo artist, we say go for it! Then, come back to FreshTrends and find a new piece of body jewelry to match your sweet design.