I have always wanted to expand my little back tattoo in that typical spot at the bottom middle of my back to a full back tattoo. I had planned to get a dark angel who is always watching over me but ever since I saw these amazing sexy wing tattoos, I can't decide if I want to do the whole angel or if I want to be the dark angel (just put wings on my back). This dilemma of mine has been aggravating me for months.
I'm pretty sure that what I want is the angel wings, but do you think I would regret it when I wanted the angel herself for so long?
I can get a dark angel: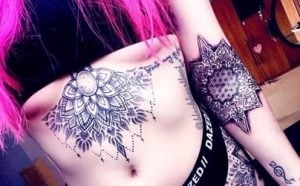 I find the wing tattoos give this sense of motion that looks so freeing.
What would you do? Email blog @ freshtrends.com.