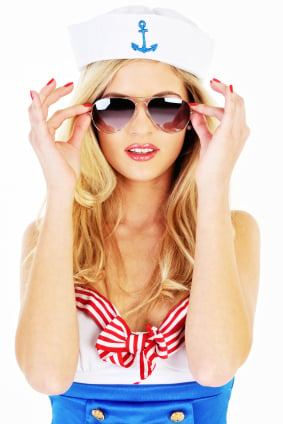 Although most definitely a symbol of naval power, the nautical anchor has recently evolved into something else within the dynamic world of fashion and jewelry particularly. You see anchors on pendants, earrings, bracelets and belly rings.
Whether your taste leans towards yachts, far away beaches, sailor knots or even just sailors, nautical motifs, and particularly the fouled anchor, are all the rage this season. Despite its name, which refers to the anchor being entangled in its rope and unable to catch the bottom to keep the boat still, this is considered good luck because its inferred meaning is that of continuous motion.
Even if this is more information than you will ever need, the anchor motif will be here for a while displaying its most interesting visage on belly rings and pretty things everywhere. Check out our anchor dangle belly rings!