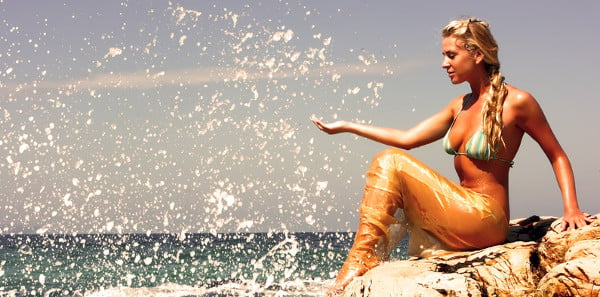 For a limited time, all Nautical Body Jewelry is up to 25% off. Check our sale category!
A good number of us body jewelry enthusiasts happen to be drawn to the sea, and displaying this affinity in our piercings is one very popular piercing trend.
Case in point, nautical symbolism, or more specifically, nautical jewelry. It's a unique genre as the maritime influence holds so much historical significance. Many of these adornments stem from their tattooed counterparts dating back centuries to the ocean crossings between the new and old worlds.
One of the most well-known nautical body jewelry designs, the anchor, carries a number of interpretations and symbolic meanings. Representing safety and stability, anchors are best recognized for enabling one to stay grounded – no pun intended. Anchor body jewelry can play up this theme of safety, and who knows, perhaps by wearing this time-honored protection symbol, you'll be safe upon the waves at all times!
Another symbol of the seafaring is the nautical compass/star. Rather obvious in its ability to assure guidance, these were originally displayed upon the body in efforts of leading sailors safely to their destinations, as well as when returning home.
Other common icons of the sea include mermaids, sparrows, skulls, seashells, ships, and very iconic creatures such as the octopus, seahorse, whale, fish, shark, and dragon, all of which have meanings that run deep for sailors and others who live by way of the sea.
If the ocean calls your name, and you fancy a desire to pay homage to your love of the sea, put the wind in your sails with nautical body jewelry!
Click here to see out entire Nautical Jewelry Collection!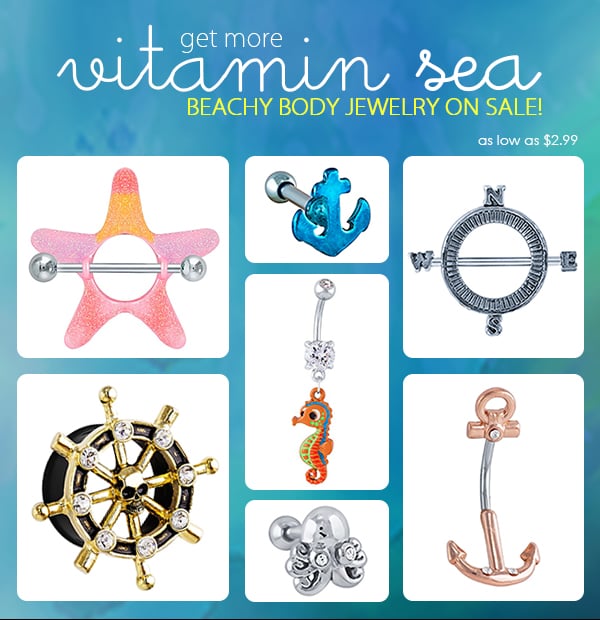 From left to right:
Glitter Starfish Nipple Ring Shields
Anchor Surgical Steel Cartilage Earring
Compass Nipple Ring Shield
Neon Seahorse Dangle Belly Ring
CZ Skull Pirate Wheel Gold Plated Plugs
CZ Octopus Cartilage Earring
Rose Gold Plated Anchor Belly Ring