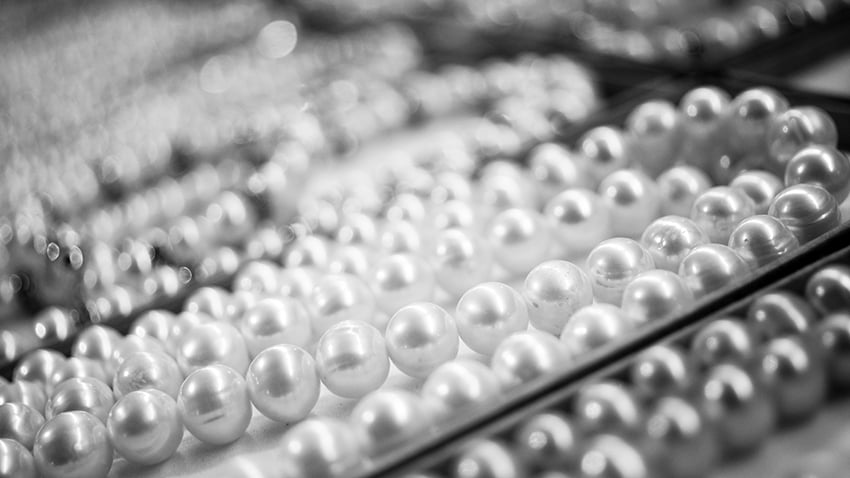 Humankind has always been drawn to beautification through jewelry; some of the oldest jewelry items discovered are over 130,000 years old.

From the dazzle of diamonds to the glitz of gold, we love to drape ourselves in finery. Since mankind's earliest memory, jewelry has been used as a symbol of love, status, and above all, style.

Although trends change, there are certain jewelry styles that have cemented themselves as staples in the jewelry industry. Precious metals like 14k gold, turquoise gemstones, pearls, and more have been universally accepted across the ages as items that complement the body's form.

As body jewelry enters mainstream fashion in Western society, we can't throw away the book when it comes to jewelry styles. Here are some evergreen looks that make fantastic body jewelry.
Elegance Personified: Diamonds
What symbolizes the concept of jewelry more perfectly than a flawless diamond, flashing fire from its many facets?

Diamonds first began appearing in jewelry 4th century BC India, and they were used primarily as spiritual tokens. However, widespread popularity of the diamond didn't occur until the 1800s when it became a popular item of status among women. Since then, the diamond has been considered the quintessential gemstone of fine jewelry.

The clear coloring of the diamond makes it a versatile gemstone option, and a carefully cut diamond will shine in even the dimmest light. Even strangers to the jewelry world become enamored with the sparkly look of a diamond, especially in a diamond nose ring or cartilage piercing.

Diamonds in body jewelry help to elevate body piercings from the past time of punk rock rebels to a stylish and classy alternative fashion choice.
Jewelry Classic: 14k Gold
Gold will never go out of fashion. Although yellow is the most common gold color, variations like rose gold and white gold allow you to enjoy the high quality of gold in your preferred look.

From toe rings to necklaces and bracelets, gold has been the standard of quality jewelry since as long as 6,000 years ago. This truly timeless metal shines in any jewelry piece and offers a stunning glow that refuses to be ignored.

The malleability of gold allows it to be shaped into unique stylings, making it the optimal metal for body jewelry. Diamond nose rings in a 14k gold setting create the classic look of diamond earrings. You can't go wrong with a 14k gold hoop; it shines in many different piercing types. You can even borrow the look of a classic chain neckless with different dangle styles.
Style Statement: The Hoops
Hoop earrings have a long history dating back thousands of years. In many cultures, hoops are an important part of their identity. The simple, sleek look stuns without being loud, making it a quintessential item in your jewelry box.

Body piercings bring hoops to a whole new level. A good seamless hoop looks amazing in cartilage earrings, nostril and septum rings, lip and eyebrow piercings, and even nipple piercings. But perhaps the best part of this jewelry classic is its versatility.

Captive bead rings add an extra bit of sparkle with its bead. Choose the standard metal bead or go bold with a pearl, a diamond setting, or opal beads.

We also love dressing up our hoops. A line of gemstones brings the hoop aesthetic into the realm of high fashion. Decorative dangles also help to add texture to your hoops and bring attention to your piercing.
Nothing But Glamour: The String of Pearls
Is there anything that looks more sophisticated than a stunning string of freshwater pearls? Famed for adorning the necks of the aristocracy and celebrity royalty, pearls have a touch of old-world country charm about them. White pearls have a natural glow that simultaneously dresses up any outfit while refusing to be ignored, and black pearls extend an ethereal, exotic quality.

Just like every woman should have a little black dress and a string of pearls ready for any occasion, the pierced woman should have some pearl body jewelry in her jewelry box. A single pearl can add a touch of class to your captive bead ring, nose stud, or barbell. With pearls, you can rock your body piercing even at more conservative events.
Timeless Love: The Eternity Ring
The first diamond engagement ring was offered to Mary of Burgundy in 1477. Since then, the engagement ring has stood as a symbol of love that lasts a lifetime. The circle of the ring goes unbroken, representing eternal adoration, while the diamonds in the ring, as one of the hardest substances on Earth, symbolize the strength of the union.

But rings don't have to be the only piece of jewelry that can symbolize eternal love. Alternative engagement symbols, like getting engagement ring tattoos, are becoming more and more popular. Why not buy a diamond eternity ring body jewelry piece for your pierced soulmate?

A 14k gold hoop with classic diamond engagement ring designs rocks in nose piercings and cartilage piercings, and hoop styles with smaller diamonds look fantastic in other facial piercings as well. Additionally, a piercing is permanent, and it adds to the symbol of infinite love.

Even if you're not quite ready to make an eternal promise, the engagement ring look makes for some amazing body jewelry styles. There's a reason why the diamond engagement ring has been popular for 600 years; take advantage of this look and dress up your body piercing.

There's no need to reinvent the wheel when it comes to body jewelry. Just because body piercings are considered alternative fashion doesn't mean that the jewelry styles can't be classic. The next time you're looking for a new piece of body jewelry, think about classic looks and choose a style that will stand the test of time.