For thousands of years, a string of pearls worn around the neck was a status symbol, advertizing wealth and luxury. A badge of the elite, only the highest tier of society could afford them. In shades of pink, black, white and oyster, pearls were the ultimate mark of luxuriant femininity.
In recent years, freshwater pearl farming has made the cost of beautiful, high-quality pearls available to all. Now every woman can afford to show her true elegance and style in a classic piece of jewelry. Pearls are a timeless luxury: their appeal just as strong today as it had been two thousand years ago. FreshTrends.com Body Jewelry carries a unique range of pearl body jewelry, effortlessly combining traditional sophistication with a contemporary twist.
The Prong-Set Pearl 14kt White Gold Twister / Spiral Barbell Belly Button Ring embodies that melding of classic beauty with edgy modernism. A pure ivory freshwater pearl is looped by a fluid and lustrous white gold spiral. The fourteen-carat gold is pure and nickel-free, making this a luxury gift for a woman with class and style. This would go harmoniously with a sophisticated evening outfit that reveals the belly, in the latest celebrity style. Golden body shimmer dusted around the navel would emphasize the gleam of the jewelry.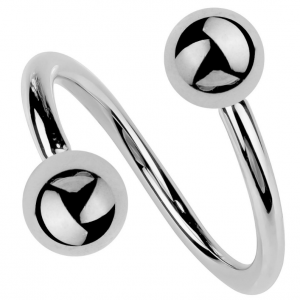 The Peacock Pearl Solid 14kt Yellow Gold Industrial Barbell is perfect for a modern, urbane woman who isn't afraid to defy convention – but wants to do so with style. The solid yellow gold bar is guaranteed to retain it's eye-catching gleam, and the vibrant color is sure to stand out. The unique and rare peacock pearls are dusky black on first view – but, like their namesake, reveal iridescent glimmers of blue, green and purple on closer inspection. This unusual, contemporary piece of jewelry would be stunning paired with an all-black outfit and accompanying splashes of color to complement the peacock pearl. Eye make-up that emulates the rich vibrancy of the peacock feather would add to the effect.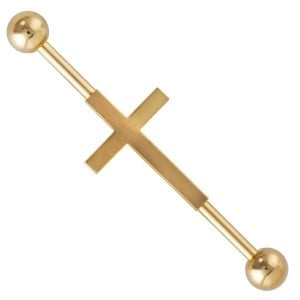 Above are just two of the hundreds of possible combinations of high-quality metal and beautiful pearls available at FreshTrends. With such a wide range, there are choices to suit every budget. If you're a woman who embodies contemporary class, a piece of funky pearl body jewelry is the perfect way to reflect your individuality. Similarly, pearl body jewelry would make a much-appreciated and valued gift for a unique lady.