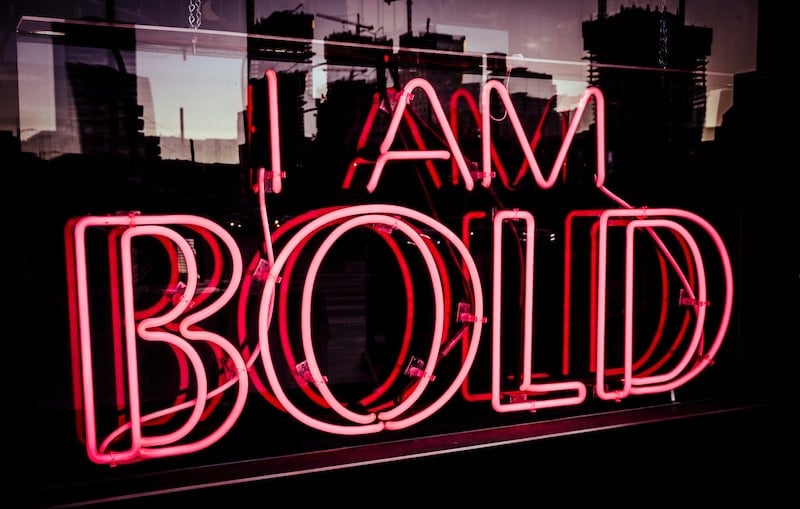 You go to a party, dressed to the nines in your favorite outfit and accessories. You're excited to let your cartilage piercings shine since you usually have to keep them subtle during the workweek.
When you arrive, you're a little dismayed to find that the piercings that people used to fawn over are now gracing the bodies of about half of the people at the party. While your piercings still look amazing, they're no longer the conversation piece that they once were.

As piercings gain popularity, it's becoming more and more difficult for your body piercings to truly stand out. You could go back to the piercer and try out more unique styles, but you might feel as though you've been pierced enough. How, then, can you make your piercing, which was once a proud expression of individualism, pop among the plethora of pierced people?

Here are some ways that you can help your piercing stand out from the crowd.
Choose elaborate jewelry styles
The great thing about piercings achieving mainstream popularity is that there are now tons of jewelry styles to choose from. While less is sometimes more, when you want to stand out from the crowd, you might want to think about stepping up your jewelry game.

Try out fancy hoop styles that refuse to be ignored. Or, dress up your cartilage piercings with shields or cartilage cuffs for a bold look that's still classy.

You can also bring a little dazzle to your appearance with diamonds or genuine gemstones. The stunning sparkle in your ear, nose, or lip piercings will catch the eye and astound.

Here are some gorgeous jewelry options for inspiration.
Decorate your existing jewelry with accessories
You might already have a few staple body jewelry pieces, and these work really well for you. You want something that stands out, but you don't want to invest in an entirely new piece of jewelry.

Instead, invest in some jewelry accessories that will completely transform your existing jewelry collection.

FreshTrends has just released some super cute box chain add-ons that can change your studs into dainty hoops, dangle from your straight, curved, or circular barbells, or enhance your jewelry in any other way you can think of.

While you may prefer daintier styles at the office, these chains allow you to change your current jewelry into something a little bolder for your evening style. With a variety of chain sizes offered, you can decide whether you want something with a little more of a flush fit or a true dangle aesthetic.
Choose something colorful
Just because you opt for high-quality jewelry styles doesn't mean that your body jewelry can't be colorful.

Choose stunning gemstones, opals, or Baltic amber for a brighter look. Unlike bioplastic jewelry, quality gemstones look classy and stunning, while still achieving the bright colors you crave.

Combined with high-polished 14k gold, your jewelry pieces will amaze, and they will last a lifetime.

Just because it seems as though everyone is getting pierced these days doesn't mean that your piercings can't stand out from the crowd. Cultivate a collection of stunning jewelry pieces and add accessories that can transform your existing items, and your piercings will be the envy of any party.