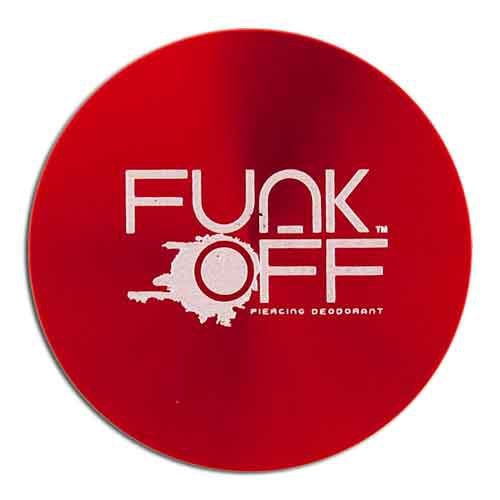 We have a new piercing care product we're really excited to share with you. Funk Off Piercing Deodorant is a new product on FreshTrends.com that is all-natural and non-petroleum based. It's made with a combination of oils such as hemp seed, olive oil, and shea butter to keep your healed piercings soft, supple, and odor-free.
A combination of lemon oil, melaleuca oil, clove oil, and eucalyptus oil give Funk Off an amazing lemony-herbal smell that is completely addictive.
The coolest thing about Funk Off (besides the incredible smell) is the totally bling container it comes in! It is designed to look like a plug and features a brightly colored metallic finish that is embellished with multiple cubic zirconia gemstones. Each container contains ¼ ounce of product that will last you quite a while.