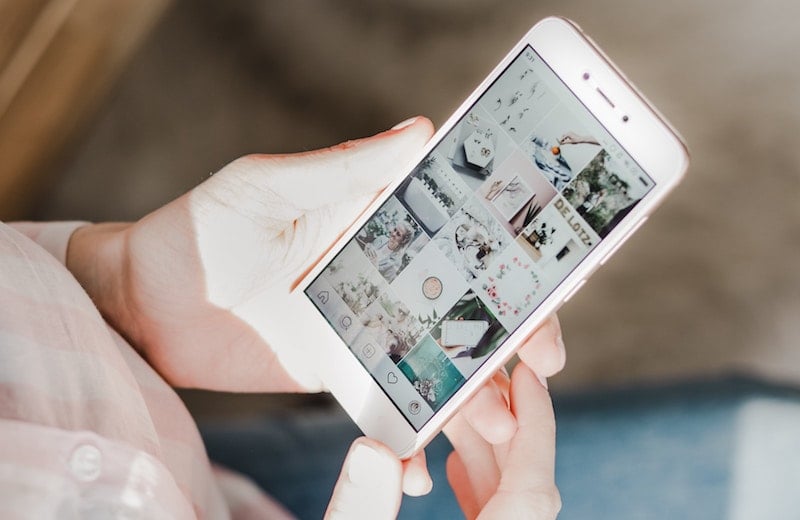 We're going to put words in your mouth for a second and say that you love FreshTrends for the same reasons we do: high-quality, handmade fine body jewelry in styles that you can't find anywhere else.

Since many of our designs are made in-house (and you can even work with our jewelers to make a design of your very own), the FreshTrends experience leaves you feeling like a celebrity. Your jewelry piece, and your experience, will be one of a kind, just like you!

But, the FreshTrends experience doesn't end at our website. We love strutting our stuff on social media just as much as everyone else. We enjoy our followers so much that we often offer a little something extra to those who take the time to engage with the stuff that we're strutting.

In case you need a little nudge, here are 5 reasons why you should follow FreshTrends on social media (and how to make a little money when you do).
Be the first to see our new jewelry
We're coming out with new jewelry all the time. After all, we've got to live up to the FreshTrends name. You could constantly check our website (which isn't a bad idea, because who doesn't love shopping for body jewelry in their PJs?), or get the latest and greatest jewelry and deals from our social media sites.

Whenever we roll out new jewelry, we can't wait to shout it from the rooftops, and our social pages are the first place we do so. Whether you're into Instagram, Pinterest, Facebook, or a combination of the three, you'll hear about it.
Get inspired by other piercees
We don't like to brag (okay, maybe we do a little), but we have a fair few followers who love our jewelry just as much as we do. Our pages are filled with fellow piercees showing off our body jewelry so that you can see what some of our body jewelry pieces look like in action. And, who knows, you might fall in love with a body jewelry style that you've never considered before.
Get featured on our social media pages
Have a FreshTrends body jewelry piece that you adore? Do you love showing off your pierced look? Tag us @freshtrends to potentially get featured on our social media pages. We love our customers, and it makes our day to be able to show how you are rocking our styles. 
Receive special deals
Sometimes, we've gotta reward our customers for their support. Our social media followers can get insider deals with special discount codes simply for liking us! So, if there's an extravagant septum hoop that you've been eyeing, be sure to follow us on Facebook, Instagram, and Pinterest for a chance at a discount so that your septum hoop dream can soon be a reality.
Win a contest
Do you want to win up to $150 just for posting on social media? With FreshTrends, you can! We host contests every once in a while to let you show off your body jewelry and enter to win cash to spend with us.

To give you an idea of just how far $150 can go, here's a shopping list of ideas:
Improve your cartilage party with three gorgeous earrings for $160
Get these two quintessential lip jewelry pieces for $155
Get three new pieces of flair for your nostril piercing for $135
Go big with these individual pieces, each around $150
Win money now!
Looks like you've chosen the right time to follow FreshTrends. We're launching two new social media contests for a chance to win either $100 or $150 at FreshTrends!
To win $100
Simply follow us on one (or all for extra entries) of our social media pages (Facebook, Instagram, or Pinterest). That's it! Winners are chosen monthly.
To win $150
We want to see your piercing pics on Instagram! Simply upload a photo of your piercings and tag @freshtrends. Winners are randomly chosen in a raffle style. See our IG to check eligibility dates and rules.