Picking the perfect pair of earrings to match your outfit requires style savvy. While friends and admirers are sure to be impressed by earrings that work with your wardrobe, they'll be even more impressed if your earrings are also a great fit for your hairstyle. Choosing the perfect earrings for your hairstyle may be easier than you think.
Short, sassy hairstyles are the perfect accompaniment for dangling earrings. Earrings that drop and dangle can make a big statement. Show them off by making sure that they are the main focus of your look. If you have long hair, sweeping it back into a sleek bun and throwing on a pair of dangling earrings can make for a fun, elegant look. Be sure to keep the sides of your hair short and sleek when using funky dangling earrings.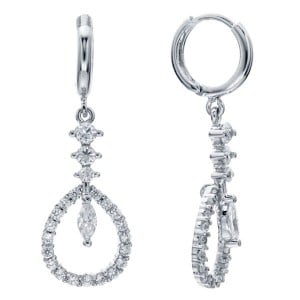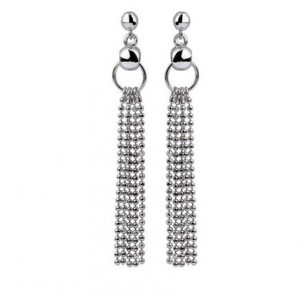 Elegant up-dos pair perfectly with stud earrings. Studs are a fashion standby that many women rely on every day. They're a great go-to accessory. Studs can also be used to add a touch of elegance to any look. Pair studs with a sweeping up-do for a classic Hollywood look. Women who sport bangs with their short hair can also add a touch of elegance with studs. They'll add just enough detail without making the face seem unbalanced. Studs are also the perfect selection for sporting events.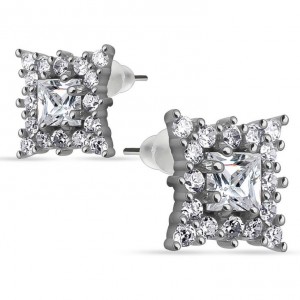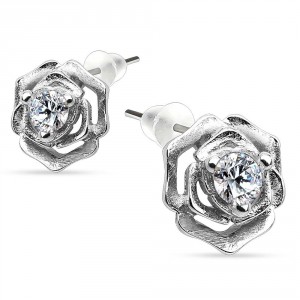 Pair a ponytail or high bun with hoop earrings. Big, open hoops look great with a long, flowing ponytail. They provide a point of visual interest and complement the long, flowing lines of the hair. Hoops also pair well with high buns and twists. They can be used to add that wow factor to an otherwise simple hairstyle or look. Smaller hoops are ideal for women with short hair. They accentuate the face and can provide a great framing element. Consider using hoops to highlight your natural beauty.