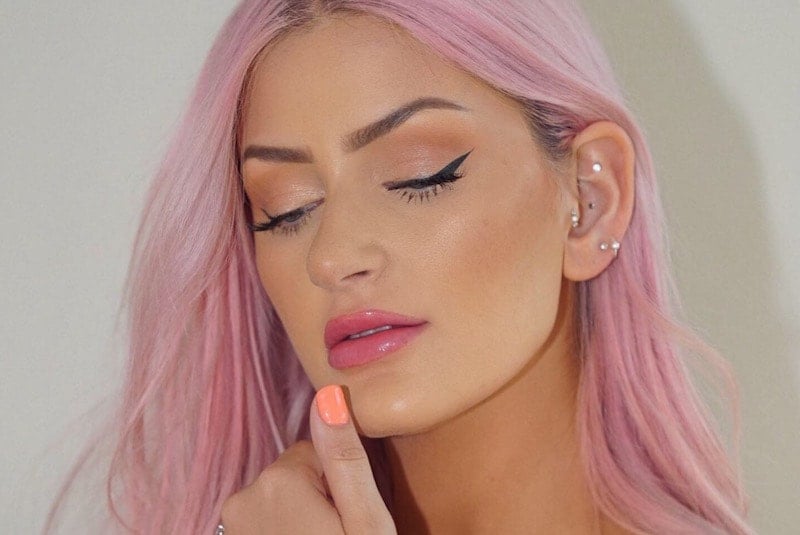 Unless you live under a rock, you've probably noticed all of the super cute cartilage piercings that have been making an appearance in fashion. While acceptance in the workplace contributes to the trend, there's no doubt that cartilage piercings look amazing. The folds of the cartilage make for tons of piercing choices, so even though cartilage piercings are quite popular, it's easy to adopt your own style.

The conch piercing is one of those growing in popularity. Located in the center portion of the ear, it's so-named because that section of ear tends to resemble a conch shell. Like seashells, each conch area is unique, leading to a plethora of opportunities for individualized cartilage party designs.

However, sometimes freedom can be daunting; with so many choices, it can feel impossible to determine the style that works for you.

Never fear; our business is jewelry and fashion, and we're here to help you turn your cartilage party into something amazing. Here are some jewelry ideas for your conch piercing.
There are two areas of the conch that you can pierce: the inner conch and the outer conch. The inner conch takes place in the upper portion of the conch region, and the outer conch takes place in the lower part of the conch region (near the anti-tragus).

Both the inner and outer conch can sport flat back studs. Depending on the size of your conch, you can choose larger jewelry styles, but it seems that the conch typically prefers dainty looks. While a simple bead offers a classic aesthetic, gemstones seem to shine in the conch piercing. For a little more flair, choose cute, dainty charms.

We're no stranger to tiny designs. We offer tons of teeny studs to fit any conch piercing. These jewelry items may be small, but with their hand-polished sheen, they'll shine brighter than any other jewelry piece in your cartilage party. They're also made by hand, so they enjoy the attention to detail that they deserve.
Wear a large hoop in your inner or outer conch
For a look that will transform your conch piercing, go for a large hoop that wraps around the rim of your ear. When you choose the right hoop, this look is to die for.

Choose a clicker hoop with a cubic zirconia pave for an unmatched sparkle. A captive bead ring offers a subtler aesthetic with the added beauty of a small bead. To bring it to the next level, you can choose opal, pearl, or gemstone beads. Or, pick out more extravagant designs to really stand out. Are you more of a minimalist? A large 14k gold seamless ring also makes for an alluring look.

The conch piercing is great because you can decorate it with either a stud or a large hoop, creating two completely different but equally awesome looks.
Get the best of both worlds with a circular or spiral barbell
If you don't want to go with the full hoop, but you're looking for something a little bolder than a stud, try a circular barbell.

The circular barbell will wrap around the rim of the ear, similar to a hoop, but it won't fully connect. Instead, it has two beaded ends. These bead ends can be solid gold, or you can have a little fun with pearls, faux turquoise, or fancy gemstones.
To go the extra mile, try a spiral barbell. Like a circular barbell, it has two bead ends that don't connect, but it spirals around your ear to make a bold statement.
Think outside of the box with shields and dangles
You don't have to stick with standard jewelry designs. A large shield wrapped around the rim of the ear offers a bold look that refuses to be ignored. Just be sure to get it large enough that it doesn't tug at your piercing holes.

You can also find stud jewelry with long charms or cute dangles coming off of them as long as your conch is large enough to accommodate such jewelry.

When going for larger jewelry pieces, make sure that it will complement your cartilage party. If you already have a few larger cartilage jewelry items, then your ear can quickly become overwhelmed. If this is the look you're going for, then that's fantastic! However, when it comes to cartilage clusters, sometimes less is more, and a dainty stud will be more than enough to help your conch piercing stand out.

We love the conch piercing for its versatility. Many piercings can only accept one or two jewelry types, but the conch piercing allows for many. Shop around and see what you like, and don't be afraid to try something new. You might just find a new style that you love.