Oh man, I love this time of year. Judge me if you will, for I care not my friends – ain't no party like a Christmas party 'cause a Christmas party don't stop! Now that we're all loaded into our tryptophan-induced turkey comas and ready to sleep off the sheer volume of food (and beer food) we've consumed, well, it's time to get off our butts and get the holiday shopping done.
FreshTrends may be an online body jewelry retailer, but no way are we missing out on the fun here. We've got deals! We've got steals! And seriously, where else are you going to find a decent Black Friday body jewelry sale? I'm sayin'.
So without further ado, here are just a few of my favorite impulse buys in our massive Black Friday sale list.
Check out all of our Black Friday sale body jewelry here.
Black Friday Gauged Jewelry
Oh man – tempt me not, oh Black Friday plunders! These deals on stretched piercing jewelry are too crazy good to miss. Here are a few of my favorites: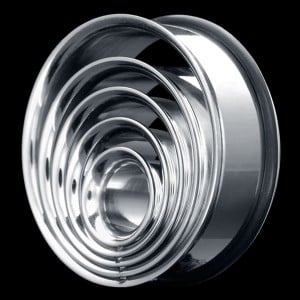 These hypnotic circles tunnels are available in a wide variety of sizes at crazy good prices right now – just $5 each! They're surgical steel, so they're suitable for freshly stretched ears, and you can even hang some hoops through them for an extra edgy look.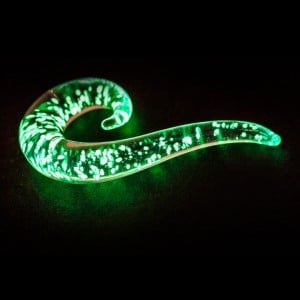 These glow in the dark pyrex hanger plugs are crazy cool – I love glass jewelry for its beauty and versatility. This is also a great material for people sensitive to metals, and can even work as a taper for sizing up. At a little more than 20% off, now's the time to go big or go home.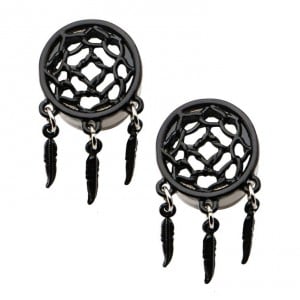 Dreamcatchers are so beautiful as body jewelry – these black dreamcatcher plugs are made from surgical steel and come in a variety of sizes, from 2g to 1″. They're 60% off, so get 'em while they last!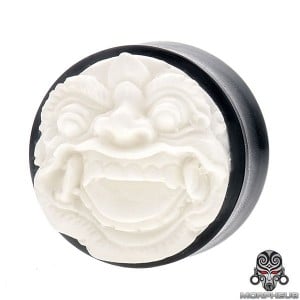 I love the jewelry we sell from Morpheus Organics – we have a variety of their plugs on sale right now, and this Bali demon horn and bone plug is priced to sell, at 44% off right now.
Facial Body Jewelry Black Friday Deals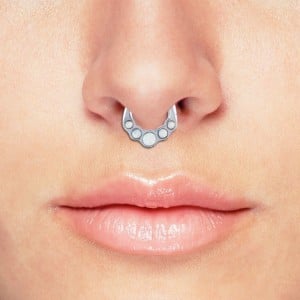 I don't care how sick you are of me raving about opals – I love them, and they're gonna keep showing in my posts. This surgical steel and opalite septum clicker is crazy beautiful, and at 50% off, it makes a great stocking stuffer for the pierced babe in your life!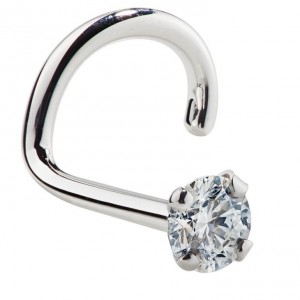 Diamonds are everyone's best friend – and these are on sale. This gorgeous white gold Kiwi Diamond nose twist is crazy discounted, at 43% off – and discounted diamonds? You better get 'em before we realize what we did here.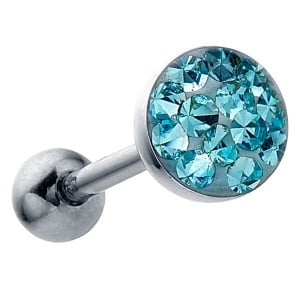 I think if you buy someone body jewelry for Christmas, you're probably the coolest person ever. This cubic zirconia tongue stud is a great inexpensive gift to give that kinky girl with the tongue piercing in your life, and at just $8.99, it won't set you back much.
Black Friday Body Jewelry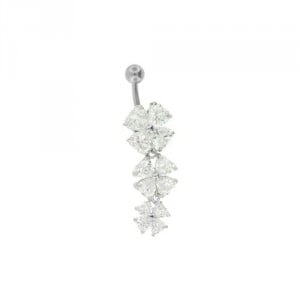 I love the look of this Austrian crystal belly button ring – at just $4.90, it looks high end and shines in the sun, but it's 67% off for Black Friday!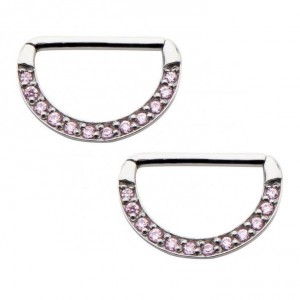 Nipple rings for Christmas? Oh yea, I went there. These sparkly pink nipple ring clickers are 33% off for our big, bad Black Friday sale – just $19.99 for the set!
Black Friday Earrings on Sale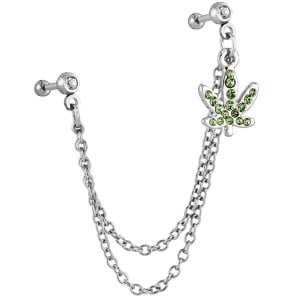 For that awesome stoner chick in your life, we have this killer tragus to cartilage earring chain with a green CZ pot leaf – 35% off!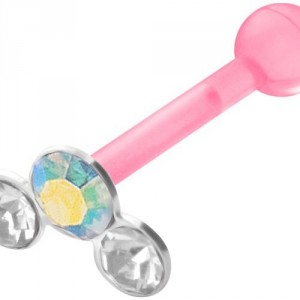 If you've ever wanted to try out Bioplast, there are a few pieces of our Bioplast jewelry on sale, including this cute CZ cartilage barbell.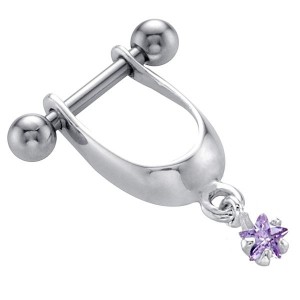 I love helix rings, and at just $5.25 right now, this sterling silver and CZ helix ring is highly gift-able.
I love it when my guy gets me body jewelry – it tells me he really knows me, and it's something I can cherish, but love wearing way more than something boring from the jewelry counter in the mall. Whether you're shopping today for a lover, a friend, or a family member, have fun doing it, and whatever you're doing – don't pay full price.
Happy madness everyone, and enjoy the frenzy out there today!