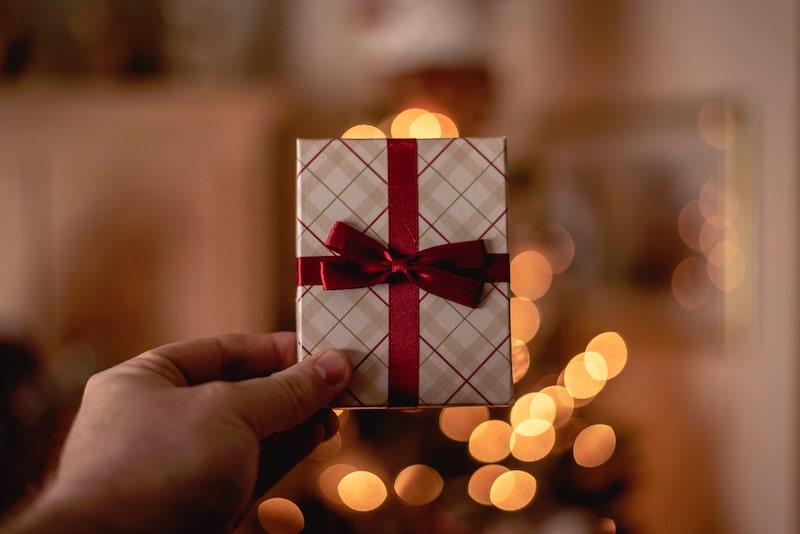 There are many who thrive when it comes to giving gifts. They always know the exact item that will bring smiles to their loved ones' faces.

Some of us lack this trait. When the holiday season rolls around, we feel a knot in our stomach over the prospect of searching for that perfect present. We're the ones who ask for a gift receipt because we suspect, deep down, that our friends and family will be back to exchange our offering for something that they really want.

But, what if we told you that you could find stunning jewelry pieces boasting handcrafted quality from the comfort of your home? That's what we, at FreshTrends, are here for.

We know that buying body jewelry for a loved one can be intimidating, especially if you're shopping online. However, we'd like to make it easy for you by showcasing some staple jewelry pieces that everyone will love.

Here are some of our best body jewelry items to give as a gift. (PS, if you need help finding the right size and style of body jewelry, check out our gift buying guide here.)
Diamond nose rings
You can't go wrong with diamonds, and these days, diamond nose rings are among the hottest selling items.

When shopping for diamond nose rings, you'll need to pay attention to two things: the prong shape and the size of the diamond. (You can easily determine which prong shape your loved one prefers by simply taking a look in their jewelry box. They'll likely prefer one style.)

The gemstone size will depend upon their style preference. If they tend to enjoy super dainty pieces, you can opt for the 1.5mm diamond. For a look that stands out, but is still a bit subtle, choose the 2mm diamond (our best-selling nose stud) or the 2.5mm. For a truly bold look, go for the 3mm diamond.

One thing to note about choosing the diamond size is that bigger isn't always better. You might think that splurging a bit on a larger diamond will win you lots of points, but it's more about style than anything else. If your loved one has a smaller nose, then the 3mm diamond could overwhelm it. Pay attention to your loved one's preferred styles as well as the size and shape of their nose, and decide which diamond size is best from there.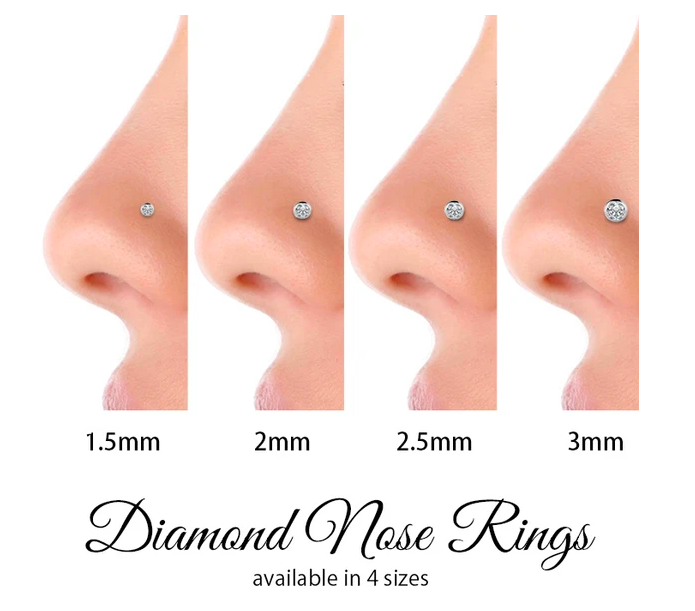 Staple body jewelry items
Sometimes, sticking with the basics is the best thing that you can do.

There are certain body jewelry staples that everyone should have in their jewelry box. Like a little black dress, these pieces can be worn in many environments, and they're an excellent go-to when you don't know which jewelry piece you want to wear.

These include pieces like seamless hoops, captive bead rings and barbells, and simple stud earrings. Made from solid, 14k gold, these pieces will last forever as the unfailing choice when they want their body jewelry to stand out while remaining understated.
Mix-and-match earrings
These days, ear and cartilage piercings are no longer symmetrical; piercees often prefer to wear different piercings and jewelry styles in each ear for a bit of an eclectic look. Add to your loved one's cartilage party with some mix-and-match jewelry styles.

We offer a few individually sold items that are designed to work well together in a cluster of lobe or cartilage piercings. Find diamond-paved lightning bolts, spiritual symbols, or even classic pearl and gemstone earrings. Whatever look your loved one prefers, we have it.
Check out opal body jewelry
In many cultures, the opal symbolizes passion and love. What better way to show your loved one that you care than with an opal picked specifically for them?

We offer both genuine and synthetic opals, depending on what you're looking for. While genuine opals have the privilege of coming from natural sources, synthetic opals boast amazing color that isn't guaranteed in nature. Additionally, synthetic opals are created using a process that is found in nature, so even the most trained eyes can't always tell the difference between a genuine opal and a synthetic one. You really can't go wrong. Our opals, whether synthetic or genuine, boast the gorgeous swirls that opals are known for while maintaining excellent color.

Whether your loved one prefers a soft, subtle tone or a bright jewelry piece, you'll be able to find what they love in our opal body jewelry collection.

Buying body jewelry online for someone else doesn't have to be difficult. Find stunning options here at FreshTrends that won't break the bank. Looking to save some money while shopping this holiday season? Visit us over Black Friday for amazing deals.