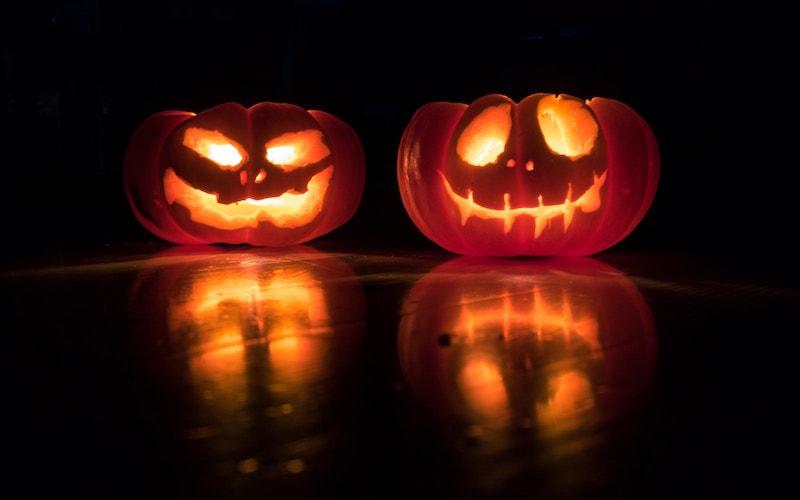 When the weather gets cooler, the nights get longer, and the month of October finally arrives, you can't wait to show off your Halloween spirit. While others are only just now dusting off their spooky decorations, your house has been covered in cobwebs and skeletons for weeks in anticipation of the best night of the year. You probably started planning this year's Halloween costume on November 1st of last year, and you've got multiple Halloween get-togethers planned for you and your friends.

You're a freak for Halloween, and you wouldn't want it any other way.

When you adore Halloween, there's no reason why you can't show off your spooky side all year long. What better way to do that than with some quality body jewelry reminiscent of Halloween styles. You'll find it here at FreshTrends. Whether you're looking for eerie jewelry that you can wear every Halloween for decades to come or you're wanting a quality piece of body jewelry to class up your Halloween shenanigans, we have the piece for you.
For the wannabe werewolves
You're the one who loves to howl at the moon. Not one for the morning alarm clock, you stay out until the sun rises, preferring to stalk the world at night.

You need some moon-inspired body jewelry. Luckily for you, we have a plethora of moon jewelry to choose from, whether you're looking for classic earrings, hoops, or more. Here are some of our favorites.

For the spider lovers
One of the scariest parts of Halloween is all of the creepy crawlies. From spiderwebs adorning haunted houses to the classic bowl of gummy worms, Halloween is filled with the creatures that we usually want to keep away.

If you love to scare your friends with spiders and other little pranks, then you need to add these jewelry pieces to your body jewelry collection.

For the snake charmers
Spiders aren't the only popular animal around Halloween. Snakes are a common fear which make them the perfect accessory for Halloween-lovers.

Whether you need some bling to bring your Halloween costume to the next level or you simply love serpents, we've got the body jewelry that will climb along your cartilage or belly, bringing your Halloween look to the next level.

For those looking to scare with skeletons
Sometimes, you don't have to go beyond the classics. A simple skull is all that you need in order to show your love of the spooky.

You don't just have to resort to the standard skeleton decoration. Adorn your body with these adorable body jewelry items.

For those who want to bring their costume to the next level
You might not be a Halloween fanatic, but hey, it's fun to dress up, and you might as well go all out.

We have tons of charm jewelry styles to choose from that will make the perfect accessory to your Halloween costume. Whether you're going as a hippie, a pirate, or an Egyptian goddess, you can find that perfect piece of body jewelry that will continue to look adorable long after Halloween is over.

Here are some themed body jewelry choices that might go with your costume.

Halloween only comes once a year, but with a quality piece of body jewelry, you can show your love all year long. After all, one month is not enough time to enjoy the spooky, costume-filled fun of Halloween. If you're a Halloween fanatic, then you need this jewelry.